First Mortgage | 12 Things to Consider Before You Apply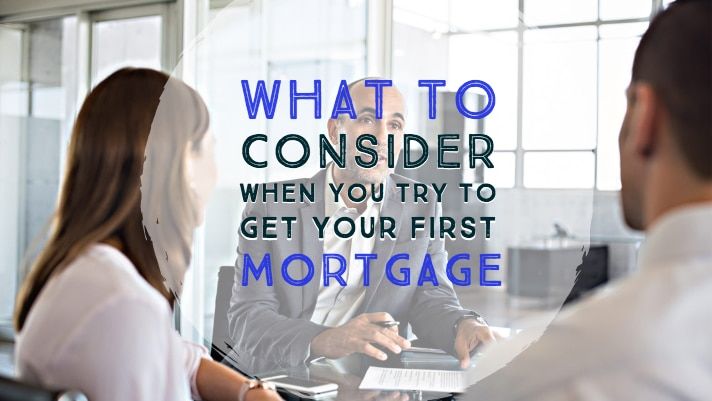 What to Consider When You Try to Get Your First Loan
Purchasing your very first home can lead to both anticipation and apprehension; that is, it can be a nerve-wracking experience, simultaneously. In this respect, it is better to work with a realtor who knows your requirements and needs as well as the property market in general. Especially, when considering buying a house in south Florida.
However, it is crucial for you to deeply understand the intricacies of the overall mortgage process so that once you come across that dream home; you will be able to acquire it as soon as possible. Buying a house without a realtor can be a stressful experience. Make sure to ask your realtor about interest rates, financing options or loan products before you start looking for properties.
Talk to your real estate agent
The first part of the whole home buying process is to talk to an agent, and you should get in touch with the agent even before you start searching for any houses for sale in Florida. He will you help you get a firm understanding of not just what you want, but also what you can actually afford. It would be best if you keep him in the loop regarding your credit score ratings. Also, an agent should be able to answer any questions regarding your home loan.
Real estate agents can explain the different types of mortgages available in the money market. Your agent can advise you on Conventional loans or FHA loans down payment assistance, along with the difference between Adjustable Rate vs. Fixed Rate types of financing options. Mortgage lending is an extensive and broad field that includes options like home equity loan, reverse mortgage, residential mortgage, FHA loans, and personal loan. All of these options can help you either to purchase your house or to refinance your home after you own the title.
An agent will also introduce you to different mortgage lenders. Loan officers will provide information about their down payment requirements. They will be able to answer questions such as "Are FHA loans only for first time home buyers?". Ask your realtor the best mortgage program that they recommend to you based on your current situation.
Your comfort level with the purchase
Before you opt for your first mortgage, it is crucial that you take due note of your own financial situation. If you analyze your personal finance situation, it will help you determine your budget and finalize on your purchase power. While a real estate agent may guide you, ultimately you will decide what would be your budget when opting to buy a house for sale. Even if you are pre-approved for a specific sum, you should still need to check if you are comfortable for such a high mortgage payment or not.
Make sure you are comfortable with all the expenses that you are going to be committing to when getting a residential mortgage. The closing cost is going to be another significant expense when home buying. Negotiate the best private mortgage insurance, loan origination fees and mortgage rates available with the local mortgage lenders in your area. Don't be afraid to shop around; just make sure that the loan officer does not run your credit while shopping around for different loan rates. If loan officers run your credit, it could end up lowering your credit rating.
Save as much as you can
As a general rule, it is slightly more challenging to get your first mortgage as a home buyer. In part, this is due to down payment as well as closing cost related requirements. These costs tend to vary, depending on the nature and type of the mortgage that you may receive. Other important factors, such as the concessions that the seller may offer to you can also affect your down payment options.
Apart from that, the interest rates also play a significant role as well. If you have a low credit score, then the odds are that you will be at higher credit risk. The lending agency may give you a loan only after increasing the loan rates quite substantially. Analyze your different loan options before making a final decision. Sit down with your realtor and debate the different mortgage payments based on the mortgage programs you qualify for.
Getting pre-approved for your first mortgage is the primary step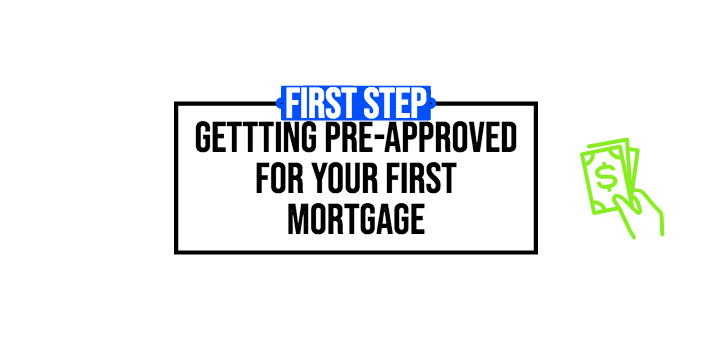 Buying property is an expensive proposition especially when you have your eyes on luxury properties. Most real estate agents will suggest different mortgage solutions or financing options for you to purchase any property.
However, here it is prudent to remember that when you apply online for your first mortgage or any loan programs, you should always work with professional mortgage lenders. Ask your real estate agent to verify if the lenders that they recommend are active residential mortgage licensee.
Before finding your dream property, always remember that getting pre-approved for your first mortgage is the primary step. The mortgage lender is going to require some paperwork to verify if you can qualify for a loan. He is going to need your credit score information, as well as tax return statements and statements from your checking accounts and savings account.
Other details on any personal loan, student loans, debt consolidation program or credit card minimum payments might also be required for the loan application. Furthermore, mortgage companies will ask for way more information during the loan processing time.
Improve Your Credit Score
Most mortgage solutions will aim to earn back the principal amount that they have loaned you to purchase your home. The mortgage company would also like to receive the cumulative interest on the loan. They're not only able to safeguard their investment, but also make a profit off it.
A loan officer will do this only after the verification of your overall credit history. It is absolutely imperative that you gather all the information regarding all of your credit score history. If you find out that your credit history is not really in good condition, then it is possible that you might not be able to finance your house. And even if you do so, the odds are that the interest rates you will get may be too high. If you want to get good loan rates, you need to try to improve your credit score before making a loan application.
You need to have a good credit score for you to be able to qualify for the best fixed rates available in the market. If you do not have a good credit score, don't worry. There can be another mortgage program available for you. Just understand that the loan rates tend to be higher for buyers with low credit scores. Talk to your local agent about the different loan programs that you qualify for.
Here is how you can go about improving your credit score:
Always pay all your bills on time
Paying your bills on time is imperative, especially when you are trying to improve your overall credit score. If you tend to be a chronic late payer of your bills, you may have to change this habit once and for all.
Once you start paying your bills on time you will you are going be able to:
Improve your credit score rapidly
Save a significant amount of money on late payment surcharges
Reduce unnecessary extra credit card interest payments
Get better mortgage rates
Keep your payment history under observation
Your payment history is a great starting point when you're trying to improve your cumulative credit score. If your payments are due and you are not paying them regularly, then it will automatically lead to a steep drop in your overall score. Credit utilization has an inversely proportional relationship, which means the higher the outstanding balance, the lower will be the overall score. You might want to consider getting a personal loan or starting a debt consolidation program to lower your monthly payments. Make sure you speak to your mortgage lender before making any change in your personal finance. Making any change in your personal finance can affect loan processing directly.
Do not get new credit cards
If you apply for new credit cards, it will hurt your credit score big time. Try to refrain from acquiring multiple credit cards when trying to obtain financing. If you do not open new accounts, you will find that the credit age will continue to increase, and therefore it will also increase your credit rating.
Common mistakes when getting your first mortgage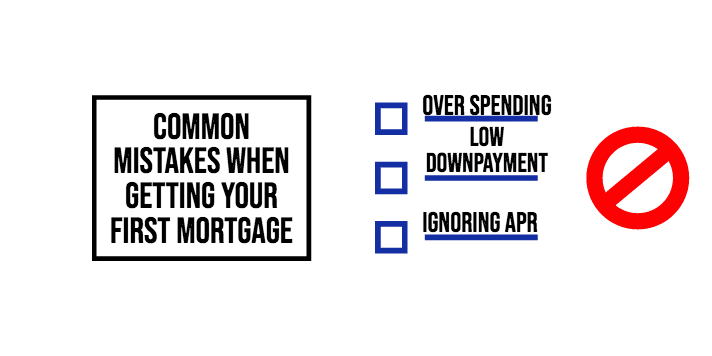 There are some common mistakes that many people tend to make when they are going to make their very first house purchase. The same mistakes apply to prospective investors when they are trying to make their first investment in real estate. After all, the sheer enthusiasm of owning their very own property for the first time in life does create a lot of excitement that tends to cloud their judgment as well as financial acumen.
However, make sure that you're dealing with a financial professional, because you're making arguably the most significant financial decision of your entire life. You want to avoid making the kind of foolish mistakes that have the potential not only to leave you almost entirely broke but also stranded with a property that you cannot afford to maintain.
Overspending is a common problem
Overspending is the most critical mistake people make when they try to buy a house for themselves on their own. They go through online properties, physically inspect them and end up buying a modern modular home that is not affordable at all. Don't just buy it only because it looked and felt just right!
As a first time home buyer, it is crucial to talk to a financial professional before commencing your search for that ideal property. Also, it is imperative that you set your budget for house purchase. You may want to do this long before you start hunting for your future dream home. Planning ahead will help you understand what kind of properties you can afford and what you cannot. Make sure you can afford to pay your mortgage payment and cover other home monthly expenses.
Of course, you can always try out different home financing options that will enable you to expand your budget. However, this may not be such a great idea if you are already in debt and struggling to keep yourself afloat. Under the circumstances, acquiring a substantial loan that has to be paid back (with interest) does not mean that is the best solution for your specific requirements.
Initial down payment vs. incremental costs
You will have to determine what you can afford as an initial down payment. The lump sum will not only be the payment up front. It will also constitute many other costs such as moving expenses, appraisals, and even inspections. As a general rule, twenty percent down payment is good enough to satisfy most lending institutions, and it should also help in securing the loan. Usually, you do not have to pay private mortgage insurance on a conventional loan if you make a 20 percent down payment. However, if you are not able to save up to the 20 percent cut off point, then that does not mean you are out of financing options. If you can qualify for FHA loans, you could purchase a home with as low as 3.5 percent downpayment. Worst case, you may have to pay a higher amount of interest.
Interest payments
Higher interest rates should certainly not be taken lightly. Interest rates are the key to the financial loan that you acquire. You should consider getting a fixed rate with the lowest loan rates available in the market.
If you were to opt for a slightly higher interest rate, you should keep in mind that a slight difference in amount may increase up to thousands of dollars when vectoring in the entire term of the loan.
Before, opting to purchase a property, go through all your financing options in terms of your spending ability. Remember also to review your budget as well as your financing options before making a final decision.
Mortgage calculator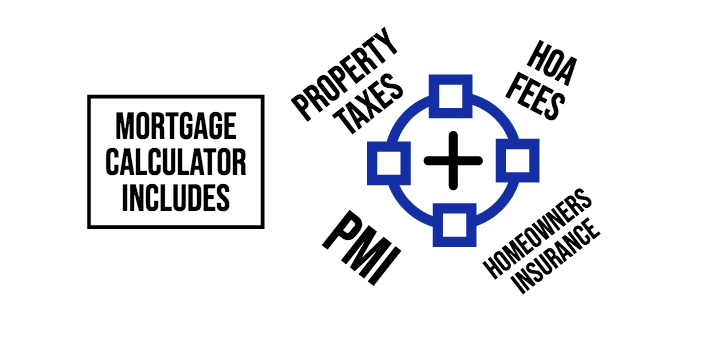 Before you try to apply online to any of the loan programs available, make sure to use a mortgage calculator to get a general idea of what monthly payments you should expect to pay.
The total monthly payment for a fixed rate mortgage is equal to the sum of the principal plus the interest rate. Depending on the loan program you might have to include private mortgage insurance as well. Other significant expenses to consider are property insurance and ad-valorem taxes.
Based on the loan amount, interest rate, insurance, and taxes the mortgage calculator will let you know what your gross monthly income should be. Keep in mind that the online calculators are to be used as a general guide not as a final mortgage payment.
Closing cost
You are going to have to pay closing costs whether you're purchasing a house or if you want to refinance your home. Knowing the closing costs ahead of time can help you determine if you can afford a home or not. Also, FHA loans are highly suggested by the majority of mortgage lending companies as an option for home buyers that can't afford to pay a 20 percent downpayment. FHA loans will also have a fixed rate throughout the entire term of the loan. Also, they will allow you to have more flexibility when it comes to paying the closing costs due to some of the low-interest rate programs available.
Credit Unions
Credit unions are financial institutions that focus on the needs of their members and strive to provide credit at affordable prices. Most credit unions also offer relatively low-interest rates (APRs) on mortgages, personal loans, and credit cards. The main difference between regular banks and credit unions is that the deposits made by members of the credit union are reinvested or used as loan programs to support the community.
Some credit unions will not only grant customers the best and lowest mortgage rates possible, but also the ease to choose among the many available loan programs and find the one that best suits the members' requirements. Keep in mind that credit unions are a nonprofit institution that offers many financial products to its members. So, if you are a member of credit unions, you should consider applying for a mortgage with them.
Summary
As a first home buyer, you must evaluate all available loan options before beginning your home buying process. Be sure to work with a local residential mortgage licensee. Ask about all the loan options for which you qualify. Also, talk to your local agent and discuss all mortgage rates and closing costs to make sure you are getting the best loan program available in the money market. For more information visit our real estate guides.