How to Buy a House: The Ultimate Guide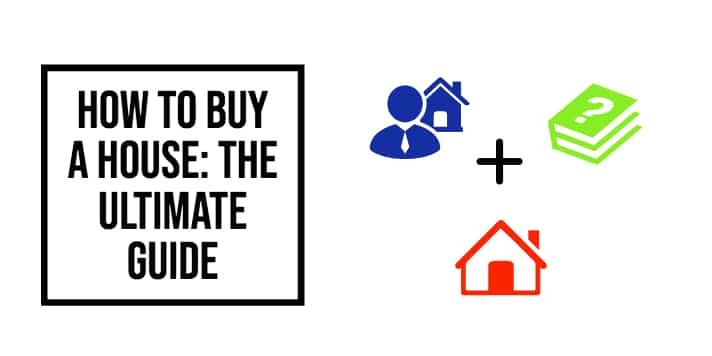 For most consumers, how to buy a house is one of the biggest challenges they will face in their lifetimes. There is a lot to consider, and even if this is your second or third time buying a home, processes change from city to city, and sometimes we forget steps in the process as well. Whether this is your first time buying a home in Miami or your moving within Miami, take a few minutes to review this guide. You could save a lot of time, frustration and even money by following this guide. A lot of little details like closing cost, property taxes, HOA dues, and inspections can affect your chances of getting a new home. Make sure you read this guide especially if your planning to buy a house in Miami.
Determine Your Goals
Deciding why you are buying a home will help with the selection process. More room, better location, closer to work, upgrading, investing, vacation and income properties are just a few of the reasons consumers move from one home to another or buy income properties. Sorting out these objectives with your spouse or partner will help you to focus on the type of home and the area that you want to look for homes. You also need to take into consideration some other factors as well.
Are You Ready to Buy a House?
For most people, answering this question varies from having sufficient savings available for a down payment to taking responsibility for monthly payments for utilities, taxes, mortgage payments and dealing with unforeseen maintenance issues.
What is Your Purchase Power?
The amount you can afford to pay for a home depends on many different factors, which we will review in this section and subsequent sections of this guide. Bottom line is how much can you afford to pay for a home and still meet the monthly payments for mortgage payments, property taxes, insurance, utilities, and living expenses. Many lenders typically consider that mortgage payments and property taxes should be less than 30% of your income. Always take into account any other debts you may have, and all debt payments should be less than 35 to 40% of your monthly gross income.
How Much Have You Saved for a Down Payment?
Your down payment has a significant impact on your purchasing power. Most lenders are looking for 20% down payments, with the remaining 80% financed as part of your mortgage. A larger down payment can mean buying a more expensive home or a lower monthly payment leaving more of your monthly income available for regular living expenses. Out of state home-buyers are routinely asked to have as much as 30% down.
Can I Buy a House Without a Down Payment?
Most people use down payments for the vast majority of real estate deals completed in Miami. Buying a home with a low down payment or no down payment usually means higher interest rates and fees. Buyers with small down payments are generally considered higher risk clients and lenders reflect this risk by charging higher interest rates.
How Much Can You Pay a Month?
This is a critical number for anyone purchasing a home. Using the 30% number mentioned above, a consumer should consider 30% of his monthly income as the maximum monthly payment to cover both mortgage payments and property taxes. Going above this value usually means financial stress for the family and may cause eventually reselling the home to get out of the financial monthly cash flow situation. All of your monthly debt payments for car loans, credit cards, personal loans, etc. should not exceed 35% to 40% of your gross monthly income.
Know the Different Types of Loans Available
FHA Mortgage Loans
The Federal Housing Administration or FHA is an agency of the United States Government Department of Housing. It guarantees some loans for qualified buyers.
VA Mortgage Loans
American Veterans, current members, reservists and surviving spouses who do not remarry can qualify for a VA mortgage loan that is guaranteed by the United States Department of Veterans Affairs. They can purchase single-family homes, condos, multi-family homes, new homes, and manufactured construction homes.
Conventional Mortgage Loans
Standard mortgage, not insured or guaranteed by any agency of the Federal Government, amortized over a specific period, secured by a home or property at a specified interest rate for a specified period of time.
Get Pre-approved for a Loan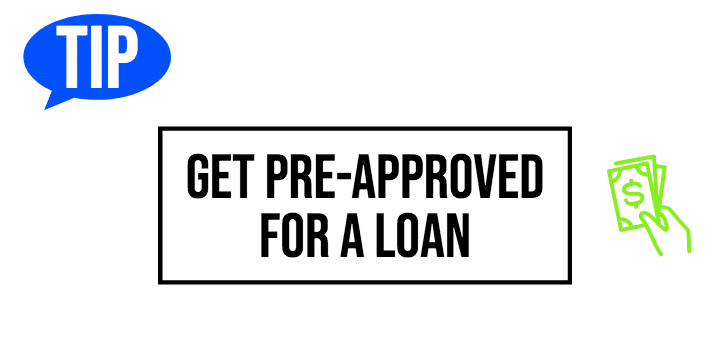 Most real estate agents will recommend to potential buyers that they should be pre-approved for a mortgage. A lender will indicate to the buyer that they can obtain a mortgage for a home for a specific amount based on the current prevailing interest rate, term, and amortization of a mortgage, estimated property taxes, current income, and assumptions about closing costs, etc.
How Long Does the Pre-approval Last?
The pre-approval for a real estate mortgage will last for a period of time specified by the lender. In times of stable interest rates, the pre-approval might last as long as 30 days while in periods where interest rates are changing, the period could be much shorter. Always confirm with your lender how long the pre-approval will last.
What is the Importance of the Pre-approval?
Buyers with a pre-approved mortgage can make offers with more confidence and fewer conditions. They already know how much they can afford. Buyers have an idea of the price ranges of homes they can look at, and it saves time for everyone concerned. It may take several minutes or even days for a lender to provide a pre-approved letter. If you are waiting for a lender to approve a mortgage, many buyers can lose homes they are interested in to other buyers with mortgages already approved. Buyers can speed the process along by providing all of the information requested by the lender as efficiently as they can. Everything from tax filings, loan documentation, income substantiation and inventory of any savings and investments as well as debts can speed the process.
Sellers are interested in selling their home quickly at the price they have established. Waiting for someone to be approved for a mortgage can be very frustrating. Other buyers might have been turned away in the process.
Things That Can Affect the Pre-Approval Process
There are a variety of reasons a client does not receive a mortgage approval or a pre-approval letter. Lack of sufficient documentation, insufficient income, other debts that push your debt ratio beyond 35%, credit ratings, and employment history are just some of the reasons why clients are turned down.
Bad Credit vs. Good Credit vs. No Credit
Lenders are familiar with taking a risk when they lend funds to individuals. They attempt to minimize the risk as much as they can. A bad credit rating is one indicator of a high-risk client. The lender may decline to lend the funds, charge a higher interest rate to compensate for the perceived increased risk or be willing to lend a lower amount. The mortgage will serve as collateral for the property that will be purchased.
How Much Does the Down Payment Affect the Approval Process?
Most of the time a larger down payment is desired. However, most lenders would prefer at least 20% as a down payment. Conventional mortgages with down payments of 10% or even no down payment can be found, and they are considered higher risk. Buyers that have less money to make down payments may have to qualify for FHA loans. A more significant down payment also lowers your monthly payment requirements and allows buyers to afford homes that are of higher value.
Minimum History of Employment and Tax Declarations
Banks and lenders are looking for stable employment history. Clients that have steady jobs with continuous employment usually fair the best of all applicants. Changing jobs often, being laid off or even being self-employed may cause your bank or lender to feel that you are too much of a risk and decline to offer pre-approval.
Housing Expense Ratio and Total Obligation Ratio
If your loans, mortgage, interest, and property tax ratio to income is more than 35%, many lenders will be concerned about your chances of defaulting on your mortgage. Car loans, credit cards, other personal loans are all factored into the calculation. Pay off your debts and strive to keep your debt to income ratio less than 35%.
Know Your Possible Future Expenses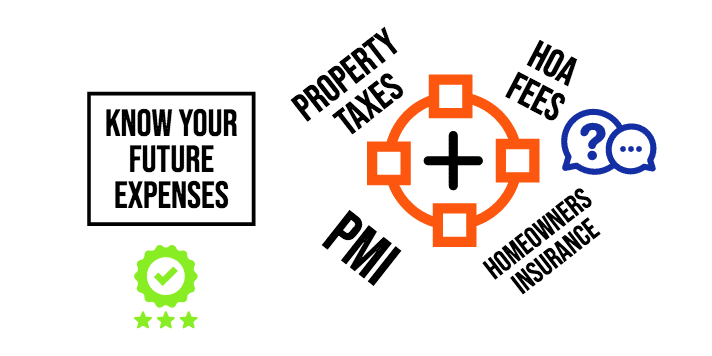 Surprise expenses can derail a homeowner's budget. Before you make that offer, evaluate all of the expenses you may have and factor them into your monthly budget.
Private Mortgage Insurance
You may need to add private mortgage insurance to your monthly expenses if your down payment is less than 20%. Lenders may demand that you secure PMI to protect them in case you default on the mortgage. This insurance protects the mortgage company and costs you more money. Coming up with at least a 20% down payment is another advantage – avoiding PMI.
Ad Valorem Taxes
In Florida, The property assessor calculates ad Valorem Taxes in arrears from Jan 1 to Dec 31. Ad-Valorem and Non-Ad-Valorem taxes are merged and sent to the homeowner. 
Homeowners insurance
All mortgage companies will require homeowners to have homeowner's insurance. It is also a good idea on a personal level to have homeowner's insurance covering the building as well as your belongings in the home. The cost of homeowner's insurance will vary depending on the type of home.
For example, a condo should have building insurance paid for as part of the condo fees. Buyers should review and verify the insurance coverage provided and whether they need to add additional coverage. Home insurance will vary depending on the age of the building, homes with or without hurricane straps and meeting wind mitigation standards.
Amortization Loan Payments = Interest + Principal Reduction Amount
Your final mortgage payment will be determined by the amount of your mortgage, the interest rate, and the term of the interest rate and the amortization. Your monthly payments are very sensitive to these variables and careful consideration should be given to your decision regarding what choices you make. We include two examples to illustrate, both with the same original principal:
Loan Amount (principal) = $300000
Interest Rate = 5%
Term Length = 25 year
Monthly Payment = $1753.77
Total Paid Back = $526131.04
Total Interest = $226131.04
Loan Amount (principal) = $300000
Interest Rate = 6%
Term Length = 25 year
Monthly Payment = $1932.90
Total Paid Back = $579871.26
Total Interest = $279871.26
A 1% change in the mortgage interest rate with a 25-year term adds almost $200 to the monthly mortgage payment. Changing any of these numbers can have a significant impact on your monthly payments and impact your budget accordingly.
Closing Costs
Closing costs will be added or in some cases subtracted from the amount you will owe the day you close the deal. You can make decide how you will pay for these costs prior to closing. For example, you can set aside funds you have for the purpose, or shared with the seller if this arrangement was part of the agreed real estate deal. Closing costs include the following:
Basic Costs
Inspection Fees – are a standard cost in most real estate purchases and provide the buyer with information about the condition of the home, major repairs that may be needed, etc.
Closing Costs – are fees charged by the mortgage lenders for checking credit reports, loan origination, appraisal fees, title service fees, title insurance, and government records fees. Buyers with excellent credit ratings can sometimes negotiate with the lender to wave some of these fees.
Property Taxes – will be prorated based on the date that you purchase the home and the appraised value of the house. If the previous homeowner has already paid the taxes in full, the buyer will need to pay their share.
Escrow for Home Insurance and Taxes – Sometimes lenders may require for you to pay a full year's taxes and insurance in full into escrow. The lender via an escrow company will then pay these bills as required every month.
Future Costs
HOA or Condo Fees – are typically paid monthly. Review the HOAs financial documents to understand your obligations. Also, check for special assessments which may be pending.
Moving Costs – are typically not part of closing costs. However it is an expense that must be accounted for in your budget. Using friends can help save money. Budget accordingly.
Maintenance – even with inspection reports and a walkthrough, there can be surprises. Burst pipes, mold behind walls, etc. are just some of the maintenance costs that may be found when you move in. Budget 1 to 2% of the homes values for maintenance each year.
Do the Due Diligence With Your Real Estate Agent
Preparing to purchase a home with your real estate agent assisting will ensure that your search and subsequent offer and purchase will go much smoother. There is another period of due diligence after you make an offer. However, we will cover it later in this guide. The objective at this point before you begin your search is to have all of your documentation and approvals ready. If you see the perfect home, buyers will not have to wait while they get their documents ready. 
Fill Out Information Forms
Your agent will have various information forms that will be required to be filled out. This helps your agent with identification and also provides all of the details that would be needed when submitting an offer.
Copy of Identification
Copies of your identification including license, social insurance, evidence of employment and income will be needed to demonstrate your ability to purchase a home and will be required for a pre-approval of a mortgage.
Copy of Your Credit Report
Knowing your credit rating before you apply for a mortgage pre-approval and providing this information to the lender will show you are a serious buyer and are well aware of what is needed to apply for a mortgage.
Pre-approval Letter
If you already have a pre-approval letter, give a copy to your agent. This lets them know that you are already pre-approved and how much you can afford to spend on a home. Once they add your down payment, they will show you homes for sale that match your maximum purchasing power.
Define the Key Factors You Need for a House
Many consumers will tell you that they will know what they want when they see it. However, all agents will ask you about various features and location that you are looking for to help narrow down the search. Have a discussion with your family about what kind of home will satisfy their various needs.
Always make sure your spouse is on board and be prepared to compromise. All of these factors will impact the price of the homes you look at, the property taxes you will pay and of course the monthly expenses for mortgage payments, utilities, and maintenance. 
How Many Rooms do you Need?
A bedroom for each child, one for guests and multiple bathrooms often top the list. Separate dining areas, family rooms, open concept, may be on the list. Do you need a separate work area? Do you prefer the laundry area on the second floor?
What Size of Home Do You Need?
The number of bedrooms will dictate this to some degree; however, if you have a size in mind, let your agent know. Do you need a large lot? Is there a pool? Will you need to invest in landscaping and fencing? One of the most essential elements to convey to your agent is whether you are looking for a two-story home, a single story or a condo?
How Many Parking Spaces or Garage Space?
Parking can be an issue for many. With many families owning multiple cars the ability to park them in the garage, the driveway or on the street is important. Condos may have a limit on parking for owners as well as visitors.
Does it Need Handicap Accessibility?
Are facilities for entry and navigation around the home adequate or can they be added to suit? There may be other special needs concerns you have. Let your realtor know what they are.
Do You Need the House to be Close to Your Work or School?
Location is incredibly vital for many people. How long will the commute to work be? Is there public transit or do you need to drive to work every day? Are schools close by and are there extracurricular activities nearby as well? Distance translates to wear and tear on cars and lots of fuel expenses. Knowing these questions would give you a better understanding on how to buy a house.
Are You Interested in a Fixer-Upper?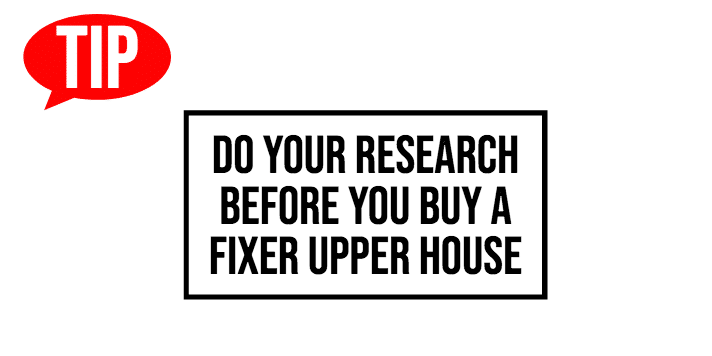 Some buyers like the idea of being able to design a home to their own style. Also, some buyers want a move-in ready home. How important is a move-in ready? If repairs and upgrades are needed can you do these yourself or will you have to hire trades to do the work for you? While the price for fixer-uppers can be competitively negotiated to reflect the repairs that are needed, buyers must still account for the related expenses. Set aside funds for repairs and upgrades either through an increased mortgage or separate savings. Having a budget for repairs is always recommended when you are going to buy a house.
What Neighborhood or Area Do You Want to Live In?
Whether it is close to the beach or shopping, the neighborhood where you live does matter. Safety and security are high concerns for many people, but so is proximity to services. Distance from airports, public venues, and neighborhood culture and vibe are all factors to consider in your search.
Spend some time in the area if you are from out of town or from another area of Miami. Confirm that this area has what you are looking for.
Review the Listings Available in Your Defined Area
Now that you have made decisions on many of the items listed in the previous section it is time to begin searching for homes with your agent and online. Many buyers will use the Florida MLS system to narrow down their search and look at specific houses before actually going to visit them. In a competitive market place, homes may not stay on the market for long. Buyers must move quickly if they see a house they think they may like. In some competitive markets, buyers may even experience a bidding war.
Slower markets offer opportunities for downward price negotiation. Work with your real estate agent to understand the market and develop the best strategy for reviewing homes.
Choose the Best Fit in Your Area

Once you have settled on an area to search, narrow your search using the online filters available to you and then work with your agent to set up showings, as well as visit open houses. Take notes on each house and even pictures of the homes you are interested in.
One consumer who purchased a home was so confused by all of the homes they visited; he could not remember what the house looked like that they had purchased. Imagine his surprise when he finally moved in.
Bring your checklist with you to every showing and score the home against the checklist. If there are multiple family members, you may want them to score the homes you are interested in as well.
Even though you narrowed your list of homes to see by using online tools, there will be homes that at first glance you and your family know it is not what you are looking for. It could be curb appeal, layout, etc. If the home is not occupied, you can save everyone time by avoiding the full tour of the home. If it is occupied, you might feel obligated to tour the home quickly to avoid being rude to the homeowner.
Make an Offer and Get a Contract
Making an offer on a home is the ultimate commitment. There are many details to consider when making an offer. It is exciting as well thinking that this could be your potential new home. Depending on market conditions, you may have to be competitive to have your offer accepted. What do we mean by competitive?
In hot markets with lots of buyers and few homes, homes sell quickly at the asking price or higher. In slow markets, you have time to prepare an offer, and there may be negotiation room. Your offer can compete with other buyers offers on price, closing date, various conditions that you may or may not include.
There are two types of contracts used in Florida property purchase. The As-Is contract specifies that issues identified during inspection do not obligate the seller to make repairs. The buyer has more flexibility to get out of the deal.
The second type is the standard contract, which means that the seller is obligated to fix certain repairs identified in a home inspection. There is an allowance up to 1.5% of the house price for these repairs.
Work with your agent to come up with the right strategy based on his or her experience and knowledge of the area and current market conditions.
Do you need to sell your current home before you buy?
If your current home has not sold, and you have seen a home you and your family like, making an offer on it may be difficult. Including a condition that indicates that you must sell your home first before you can remove the condition exposes your offer to being rejected or being replaced by other offers.
Most agents will recommend to their clients that they need to give buyers 48 hours to remove this condition or lose the home.
If you decide that you really want the home, and your home has not sold, there is a risk that you could have to carry both homes for some period of time until your original home sells. Can you afford to carry two mortgages, taxes and utilities over this time period? It is a difficult decision and risky.
Once you make an offer, the seller will have a specified time to respond with a counteroffer or acceptance of the contract. Once both parties accept it, they are bound by the agreement. Backing out of the contract will mean that your deposit or earnest money will be forfeited. Once the contract is signed, and all contingencies have been waived, you have purchased a home and it is now under contract.
Determine Negotiation Strategy
You can negotiate price, closing date, and other items of your home. These are options that can be considered based on market conditions, the condition of the house and how badly you want the home. If you are moving because of job prospects, moving quickly might be of interest to save thousands of dollars commuting, for example.
Determine Price and Terms
The price offered for a home is usually the most significant number that buyers and sellers focus on. Buyers should anticipate at least one counteroffer regarding the price and / or on the terms and contingencies that were included in the offer.
The price can be set in conjunction with the knowledge your agent provides concerning current market conditions. This includes other homes that have sold or are on the market that compare, how long the house has been on the market and any repairs or upgrades that might be considered.
Other factors can impact the price that a buyer will offer. Your offer must be competitive based on the current market. In a hot market with lots of buyers, a low ball offer may not be considered. You may find yourself in a bidding war in situations like these. Buyers must be prepared to make decisions quickly and respond quickly.
Define What is Included and What is Not
Agents will tell buyers that the seller can take anything that is removable when they move, unless it is specified and agreed to in the contract. Even if local laws are covering some items, they may be removed because the seller was not aware that they needed to stay.
If the chandelier in the dining room holds a particular attraction to you, include it in the terms and conditions. Same thing for appliances, pool accessories, landscape equipment, air conditioning and heating equipment, ceiling fans, lighting, window coverings, play equipment, sheds, above ground pools, etc.
Decorations and furniture are usually not included, unless the home is a vacation home. Some are sold with everything included, making them literally move in ready!
Never make assumptions about what will stay or be removed, unless the listing specifies that the item is to be left with the home.
Down Payment Strategy
Most lenders like to see a down payment of 20% or more. Buyers from out of state and out of the country may need to have as much as 30% to put down on a home in Miami Florida. With a more substantial down payment, lenders feel there is more commitment and less risk of default.
It also lowers your monthly payment as well and reduces the overall interest cost over the life of the mortgage. Buyers should decide if they wish to place a large down payment to lower monthly payments or keep some money in reserve to pay for closing costs, decorations, moving expenses, minor and major repairs that may be needed. There are funding solutions for less than 20% down payments. However, they usually involve mortgage insurance and possibly higher interest rates. 
Calculate Exact Amount of Down Payment
Before submitting the offer, prepare your budget for all of your known expenses and then add something for the unknown. These include closing costs, moving expenses and taxes. Decorations, new furniture, etc., can be deferred if needed. Take the time to understand what your down payment will be and what the impact will be on your monthly payments. Work with your mortgage lender to figure out these numbers or use an online calculator.
Define Escrow Account to Hold the Funds
An escrow account must be set up using a recognized escrow account provider or agent. Your deposit or earnest money deposit is placed in escrow a few days after the offer is accepted.
The escrow agent is a neutral third party whose job it is to hold the funds while the deal is in escrow and ensures that all of the rules are followed in a legal process.
If the deal falls through, you may have these funds returned. However, it depends on the reason the deal fell through and the fine print in the accepted offer. Always review all of the fine print and have your agent explain anything that is not well understood.
Due Diligence Period
Your agent will ensure that there is a period of time for the buyer to complete any due diligence that is required before the contract is finalized. Once the offer is accepted, the clock starts ticking. All of the terms and conditions must be waived or accepted by the deadline specified in the offer.
Schedule a Home Inspection
Buyers usually include a home inspection in their offer when they buy a house. It is a contingency that allows the buyer to hire a qualified inspector to assess the home from a structural and safety perspective. A full report is prepared along with pictures to support any conditions or lack of them that have been found. Also, termite and drywall inspections may also be completed.
Sellers who are unprepared may receive some surprises such as termite damage, defective drywall or mold situations. Buyers can use this information to renegotiate a lower price or to cancel the contract for serious issues.
Schedule Home Appraisal with Lender
Your lender will require a professional appraisal to estimate the value of the home. The appraiser compares the house to others that have recently sold, the age, repairs that may be needed, size, etc. Once a value has been established, the lender uses this number and your down payment to base the amount of the mortgage they will approve.
Buyers should note that appraisers are not inspectors and will not check for termites, structural issues, etc.
Property Survey
A surveyor will survey the property to accurately identify property lines, to ensure there are no encroachments from other property owners or easements. Encroachments and easements could negatively affect the value of the home.
Obtain Mortgage Approval
Once the appraisal and the inspection have been completed, buyers should receive approval from their lender in a written form indicating that their mortgage is approved for a specified amount, interest rate and term. The approval documentation will also show how long this approval is good for.
Read HOA Documents
If there is an HOA or Condo involved? All documentation should be provided for the buyer's perusal. In some situations, the buyer may have to pay a fee for these documents. These boards use these fees to defray reproduction costs.
Final Walk-through With Your Real Estate Agent
The final walk-through should be scheduled as close to closing as possible, usually within 48 hours of closing. It is a final confirmation that any negotiated repairs have been completed and no damage was done by tenants moving out or even the previous owner.
Once they sell their homes, some owners are not as careful with their homes as they could be. This is your final opportunity to review the house before you take possession. If there are still issues of concern now is the time to identify them. It is crucial to document everything prior to closing for further negotiation.
Time to Complete any Other Assessments Needed
Every home is different, and every contract is personalized to the individuals involved. This is the time to complete any other assessments that may be needed. Once all of these steps are completed, buyers can waive all conditions, and the deal is completed with the aid of your lawyer, escrow representative, and real estate agent.
Review Closing Documents and Verify Closing Costs
Buyers should always take the time to review all of the closing documents to avoid any surprises. Verify all of the closing costs. Review each area of expense for accuracy and ensure that the amounts are correct.
The closing costs usually include the following:
Inspection fees
Appraisal fees
Fees for credit reports, loan fees, and government record fees
Title search service fees
Title insurance
Prorated property taxes
Mortgage insurance
Home owner's insurance
HOA and condo fees
Moving costs
Immediate minor repairs and / or upgrades
Go to Your Closing and Get the Contract Executed
Once you sign all documentation, pay all fees paid and the title company records transaction, you will receive the keys. Time to celebrate and give the final-go ahead for the movers to begin the job of transferring all of your belongings to your new home.
Congratulations You Have Your New Home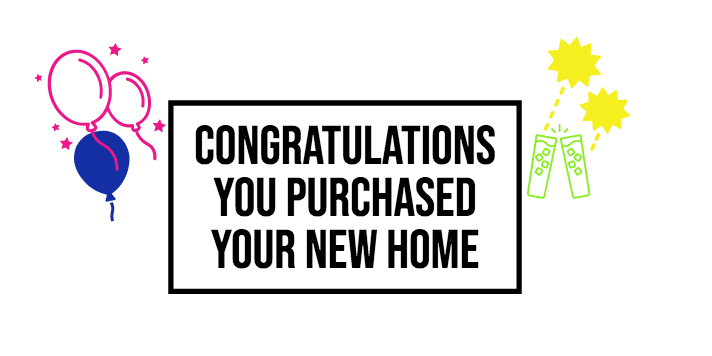 Many buyers will spend the first 24 to 48 hours doing a thorough cleaning of the home before the movers arrive. Some will even arrange for the painting of all of the walls and baseboards. Most people will make a significant renovation before they move in. Their furniture and personal belongings will be in storage. They will have to rent a furnished apartment somewhere until their home is ready to move into.
Don't Forget to File for Florida Homestead Exemption

Homeowners who reside in their home on Jan 1st and apply for the Homestead Exemption by Mar 1st will receive a $25,000 exemption from their homes assessed value to reduce their property taxes. A home that is assessed more than $75000 will receive a second $25,000 reduction in property taxes, but not the school district tax levies.
Homestead exemption approval also includes Save Our Homes protection. This protection limit increases to the assessed value for homesteaded properties to a maximum of 3% each year.
Once a home is sold, the assessed value returns to fair market value in the following year. Buyers reviewing assessed values and taxes paid on the listing should ignore these numbers if the home has been part of the Homestead Exemption since they do not represent an actual value of the property taxes that will be required by the new owner. For more information on how to apply for Homestead Exemption in Miami-Dade county click here.