Avoiding The Home Selling Process Hurdles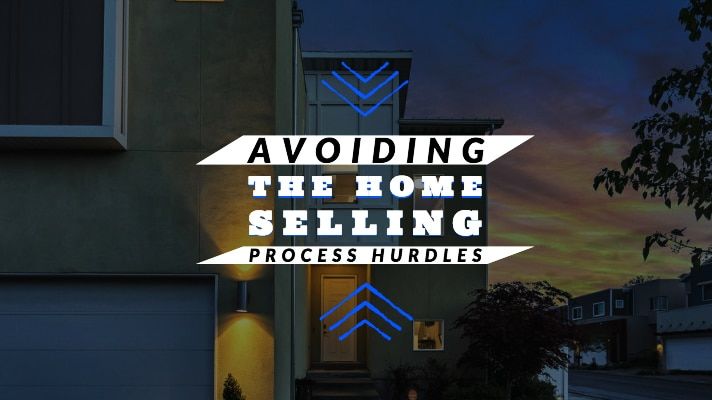 Home Selling Process Hurdles
The overall home selling procedure can be an exhausting experience for any seller. As you start to look at the home selling process, don't forget all the beautiful resources accessible to you online. Also, keep in mind that the knowledge of a local real estate agent can have a significant positive influence, sometimes it can be a stress reliever factor. In most cases it doesn't matter how old or new a house is. When it concerns the home selling procedure, you cannot ever be too prepared.
Key Points Of The Home Selling Process
As a way to accelerate the home selling process, a realtor may fill out the paperwork for you and explain the entire procedure. An agent's focus is to facilitate sellers with exceptional service to simplify the selling process. This will include setting up all of the marketing campaigns done on different platforms on the Internet. Keep in mind that you should always verify that the home selling agent has an active license in your state. To check if a real estate license is valid in Florida you can visit myfloridalicense.com.
By utilizing the services of a real estate company, you can ensure to have a smoother home selling experience. Once you opt to sell the property, the home selling process begins. For more information about the first steps to sell your property click on this link. Rather than basing the listing price of your house on online sites suggestion, you should base it on present market value data. Your realtor should be able to present an estimate with the most recent sales and the current listings of homes in your market.
A technique commonly used to verify the current market value of your home is to keep an eye on how the market is behaving in your region. You can find a broad concept of the value of your home utilizing this technique.
There are different methods that you may utilize to sell your property. If the house you're selling is in good shape and in a desirable area, you've got a golden opportunity in your hands. You can let the realtor do the job for you, or you can do the selling process yourself. Keep in mind that you will have to be available to show the property during the day. Also, you need to be able to negotiate the details of the sale, and finish the Sales Agreement with your buyer.
Top Home Selling Blunders to Avoid
If your personal finance is in good shape, then there is no pressure to sell your house quickly. In that case, your selling experience would be more comfortable. On the other hand, if you're under financial stress, then you might need to sell the home fast. Precisely the same process will be a headache for you. Your current situation will dictate how quickly the house is likely to sell. Try to avoid selling your home under financial stress.
After a sales agreement is in place, the buyer is going to appoint a home inspector for a general inspection of the house. Deciding between multiple offers is an essential element. You must ensure that the home buyer you're selecting is close to perfect for the endeavor. Some home buyers would like the house to be in move-in ready condition. First time home buyers are usually not interested in doing any repair work to the house before moving in.
The buyer might try to delay the closing date, especially if he finds major unresolved issues. Sometimes buyers try to counter offer with a smaller selling price than what the house is valued at. Picking the most appropriate offer is an essential step in the house selling process. Therefore deciding on the correct offer is very important.
Final Home Selling Process Strategies
Keep an open mind and allow all prospective home buyers to enter your house. Selling a house isn't simple, especially in the market today. There are many actions you can take to prepare before listing your property for sale. Prepping and packing to sell your house and move out is not something which can be done overnight. Calculate the time you need based on the group of people living in your house. As soon as the home appraisal clears, you should have most of your personal belongings packed.
Selling a house in a different state can be more complicated than people think. Hence, move-in ready homes have a better possibility of obtaining a better selling offer. It is essential to have patience, mainly if you're selling a home in a different state. Locate an agent who would like to sell your dwelling. Find a realtor that can get your home ready for picky potential customers. Make sure everything is accounted for when the big move-out day arrives.
Pricing your house with accuracy is the key to sell your home fast. The expertise of your agent will honestly come in handy because there are many considerations. If you need help placing your home on the current market, contact our agents. Preparing the home before you show it to prospective buyers. Make sure your agent confirms that the house is in good shape. If you're feeling prepared to sell your present residence, contacting our agents is just one of the very first things you may need to do.