How to Sell a House: The Ultimate Guide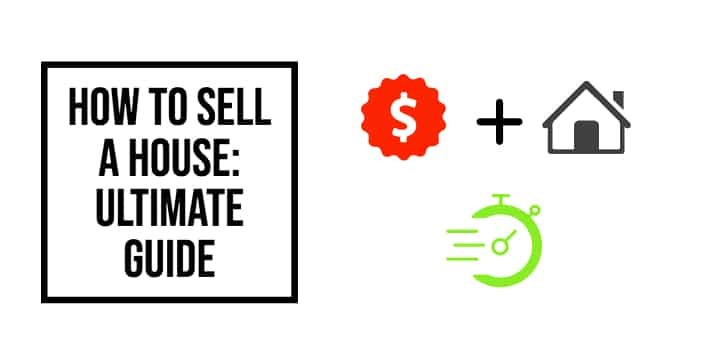 There many reasons why consumers decide to sell a house. Some are downsizing, while others need a larger home to accommodate a growing family. Many are relocating due to work-related requirements and need to move relatively quickly to accommodate work schedules and demands. Financial difficulties are another reason that many consumers need to sell their homes and find something that is more affordable. Then there are those folks who have been avoiding regular maintenance requirements and suddenly find themselves facing significant expenditures to bring their home up to current standards and make repairs that are needed.
Find a Local Real Estate Agent
Whatever your reason for selling might be, a local real estate agent can assist in preparing your home for sale by providing guidance on what upgrades and repairs need to be completed to increase the market price of your home. They will market it at an appropriate price based on the condition of your home and the competition in the local real estate market.
In this post, we will discuss the process that consumers and their real estate agent partners need to consider when selling a home. Along the way, many decisions will be taken that affect the marketability of your home and the following price that your home will sell for.
Get To Know Miami Real Estate Market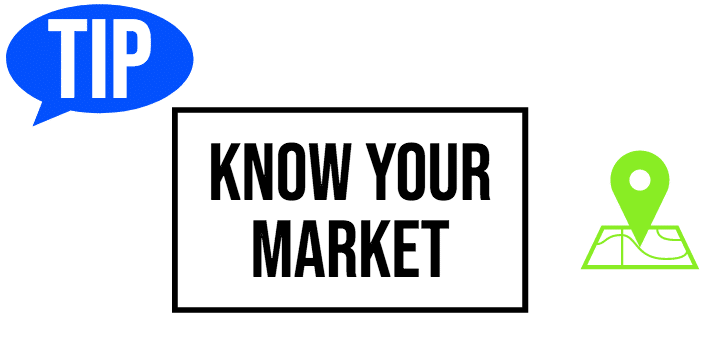 The First Step – Assess Your Home Compared to the Market
Every home has a variety of features that may be attractive to buyers. The current condition of the house also must be considered without repairs and preparation for sale. Your agent will compare your home to those currently on the market and recent sales to establish a comparative market value for your home. Homes of comparable square footage, lot size, location, and condition will be used to arrive at a price that would be competitive in the current market place.
What is a CMA?
CMA or Comparative Market Analysis is the process or term used to describe gathering the information needed to establish the right price for your home when it is listed on the market.
Comparative Market Analysis – Your realtor, looks at recent homes that have sold and homes currently on the market. These homes are similar to yours, and some have different criteria that is adjusted. These include lot size, home size, number of rooms, bedrooms, bathrooms, etc. They look at the features the home may have such as a pool or hot tub, lanai, finished family room in the basement if there is a basement. Many homes in Florida do not have basements. Once all of this information is taken into account, homes that are comparable to yours in the area that your home is located can be used to compare prices.
Use a CMA for Your Pricing Strategy
Once a CMA price has been established, your pricing strategy will determine the price you list the home for. Price below the market average and you may lose money. Priced too high and your home may sit on the market for a long time, attract low-ball offers or you eventually will need to lower the price. In hot markets, i.e., lots of buyers but few homes available, setting a slightly lower price may initiate a bidding war netting the seller more money than they anticipated. Your real estate agent can assist you in establishing the right strategy in the Miami market for selling your home.
Key Factors that can Affect Your House Value
The price may be close to what you were expecting or even higher. It might also be lower than expected due to the current condition of the home. At this point, the homeowner should decide on what repairs and upgrades they want to consider. Also how much time it will take and how much they wish to spend. Buyers look for reasons to make lower offers. All minor repairs should be completed and minor upgrades such as new paint on the walls etc.
Many homeowners will delay listing their home while they work on completing all needed repairs. They need to ensure their home looks great and will attract the best value.
Is It Possible to Increase the Value of a Home?
The answer is an absolute yes within limits of course. The difference in price between the same home, one with excellent curb appeal and one that looks drab from the street can be thousands of dollars. Similarly, homes with lots of clutter, rugs that need to be cleaned, walls that have lots of nail holes, cracked tiles, poorly maintained, etc. can all be improved and garner a better price. Make your home look its best and avoid providing reasons for potential buyers to walk away without making an offer.
Many buyers look for reasons to lower the price as well. If the interior of the home needs to be painted, they will discount their offer to reflect this cost. Buyers usually overestimate the cost of improvements, which of course is in their favor. Don't provide them with that opportunity, complete the improvements before you list it.
Do Not Over Improve and Leave Room for Creativity
Most agents will also suggest that sellers avoid spending money on expensive upgrades as a means to sell their home. Spending thousands of dollars on a bathroom upgrade or a kitchen upgrade could help your home sell more quickly but will often not increase the price you sell your home sufficiently to cover the cost of the upgrade.
Selling a Home in Miami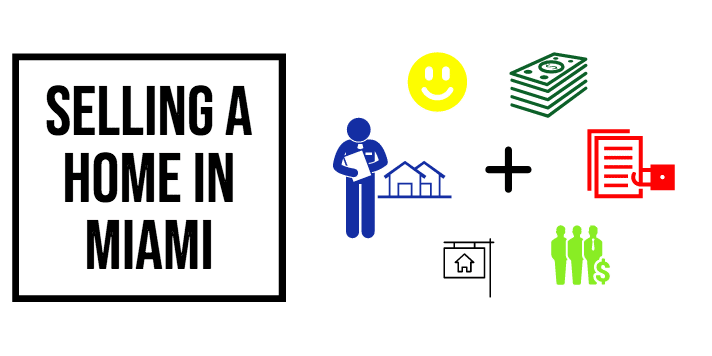 How Long Does It Take to Sell a House?
Many variables will determine how long it will take to sell a home. Pricing, a condition of the home, whether it is a buyers or seller's market, etc. Your real estate agent will provide you with some idea of what to expect based on current market conditions and based on the final price you establish for your home. Most agents will tell you that it could take from two months to four months to sell your home with another 15 to 45 days to close the deal. Of course, there are always outliers that are far shorter and longer. A great home that is under-priced could sell the day it is listed. A home that is not well maintained and overpriced may not receive an offer in six months.
What Is the Best Time to Sell a House in Miami?
Most experts will agree that the best time to sell in Miami is in the spring or early summer. The days are longer supporting evening showings and making the home look better. Families want to be settled by the time the school year begins. Purchasing a home in the late spring gives them lots of time to get settled for the school year.
There are additional factors that sellers may want to consider. What market are you selling into? Snowbirds tend to arrive in late November or early January and leave in March or April. If this is your market, then having your home on the market during these months is something to consider.
When Is a Good Time to Sell in My Area?
Remember that your realtor will complete a CMA, which looks at homes currently on the market and homes that have sold in the past 90 days. They will establish a price based on these comparisons along with the factors previously mentioned. Review the market conation in the past 90 days and compare it with the current market.
Take into account slow market periods, seller's markets now and in the past 90 days, etc. Pricing a home based on a hot market in the past 90 days which is now turned into a slow market could mean your home is priced too high and may sit on the market until market conditions improve.
When I Sell My House What Are the Costs?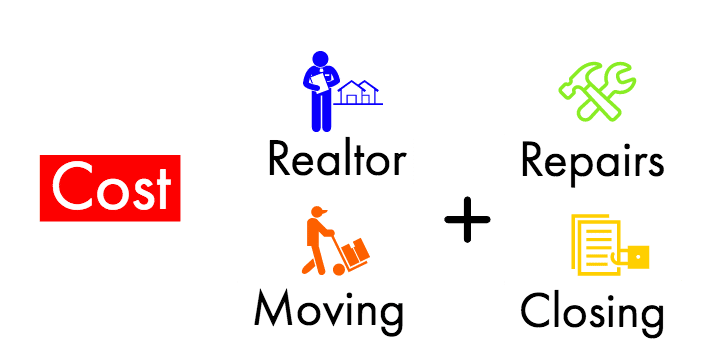 While everything is negotiable depending on the market and how motivated the buyer may be, sellers should budget for the following costs.
1. Home Prep & Minor Upgrades – the seller and their realtor should go through the home and make a list of changes that may be needed to help increase the value of the home and help it sell more quickly. This can range from a few hundred dollars to thousands depending on what is needed. Cleaning fees, temporary storage to decrease clutter, painting and minor repairs are included in this category.
2. Real Estate Agent Fees – Most people expect to pay 6%. However, some reports are suggesting that the average is dropping closer to 5%. The fee is split between the listing agent and the selling agent who in turn split their portion with their broker. The fees are negotiable, however focusing on this one cost area, although large, may not provide a significant savings factor as one would think.
3. Inspection Fees – typically are paid by the buyer. However, this could be a negotiated item. The buyer may also make a counter offer based on the inspection for repairs that may be required, which could cost the seller.
4. Closing costs – include your own lawyer's costs, mortgage discharge fees if the seller has a mortgage on the property and various bank fees for money transfers. Also, buyers in a slow market might ask for the seller to pick up some or all of their closing costs. Your realtor can provide advice regarding the best approach to take.
5. Moving Costs – once your home is sold it is time to move to another location. Sellers should budget for this expense and of course any expenses associated with the purchase of a home they may be moving to.
Choosing a Realtor

References, awards, licensing, knowledge of property type, and red flags are some of the criteria to consider when selecting a realtor. We will discuss each of these in a little more detail. The bottom line is that sellers want to find the best match they can to provide the services they need and also mesh with their personality. A well-known realtor with lots of successful sales may be too busy to provide the level of service you need or want. On the other hand, a novice realtor who is prepared to work hard and build their reputation may meet all of your needs as well.
Tips to Consider When Picking a Realtor
References – a real estate agent recommended by someone you trust and who has similar criteria to yourself is always a good place to begin. You might ask a few probing questions of your friend or family member. What did they like the most and what areas could the real estate agent improve on.
Real estate agents may also provide references – Of course, they already know that they have a satisfied client and will recommend these people over someone they did not have a good experience with. Ask these references about their overall skills, the agent's strengths, and weaknesses. Sellers may also inquire about the original listing price and the eventual selling price to gain an idea of how well the realtor was able to deliver value to the client.
What Licensing do they have – confirm that agents are listed on the state license board website for agents in your area. There are various designations agents can receive for professional training. You may want to review these designations as well.
Local Market Knowledge – How long has the realtor been working in the area and how well do they know the area? They are going to do a CMA for you and you want someone who is not just going to do a mathematical exercise. Their CMA should be based on valid comparisons taking into account both objective and subjective comparisons.
Watch for Red Flags – obviously, the realtor you select should be someone that your personality meshes with, but there are other factors to consider as well which could be red flags. Before you contact a realtor do some of your own homework with regards to pricing. If a realtor suggests a price that is too high, it will take longer to sell your home unless the market is hot.
Things to Think About Before Choosing a Realtor
Someone who only works part-time may not be available at critical times to answer questions and show your home. If they focus on high-end homes and yours is not part of that group, they may not give the appropriate focus to your homes sale. The same applies to agents focusing on commercial properties or multi-tenant buildings for example.
Communication with my realtor – Is also essential. How will they communicate with you, how often and is that satisfactory to your needs? Are there specific requirements such as a conference call once a week for example?
How Much Commission Should I Pay My Realtor? – A valid question which must also be followed up with what services will they also provide that are included in the commission they charge. For example, a realtor who charges 6% and offers not only the MLS listing, photos and a dedicated website showing your home online may be better than one who charges 4.5% and does not offer all of these features.
What is their Market Plan Approach – How many open houses?. How many pictures will be shown on the MLS listing?. Will there be a dedicated website and what is their online marketing approach to selling your home? The majority of buyers will spend hours online searching for a home before they visit even one listing. How is your realtor and the real estate office he or she works in exploiting this online opportunity?
Interview several agents and assess the services they will offer as part of their package. Quality photography, MLS listing, a dedicated website, staging costs, and even help with moving are usually included in the commission rates. Obtaining a lower commission rate without some of these services may not save you that much money in the end.
Tips to Sell My House Fast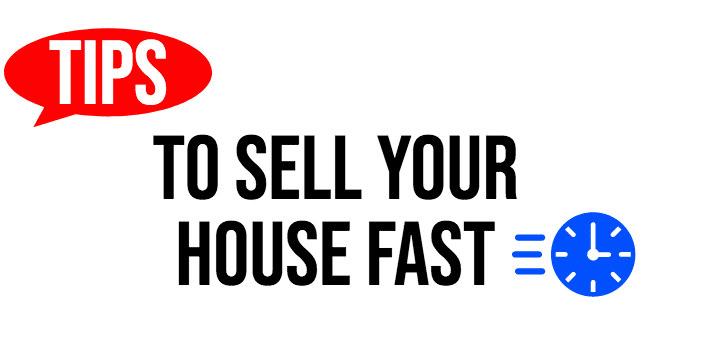 Selling a home is an emotional time for everyone even though you might be excited about moving to a larger home or to another city somewhere. Often there are many memories associated with the home and then there are the comments that buyers make about your home. Some sellers take great offense to various comments, especially if they are critical of the homes décor and other personal changes to the home that the buyer has made.
Sellers should take into account that the process of selling a house is really a business transaction and that buyers are looking to obtain the best deal they can. They want the lowest price for the most features they can find. If they find fault, real or imagined, with your home always consider these comments as part of the negotiations on price. They are looking for reasons to offer a lower price, one that you will accept. If buyers are commenting on your home, it means they are giving some thought to how their family would fit in this home. Obviously much better than the person who does a quick walk through without saying a word.
5 Tips To Sell Your Home Quicker

Before sellers even contact a realtor about selling their home there are a number of steps they should consider to prepare their home for pre-appraisal, open houses and showings.
1. De-clutter
Remove all personal items such as family pictures and nick knacks. Sellers should aim for a minimalist yet tasteful look. The objective is to avoid distracting buyers with all of your personal items and allow them to visualize their own furniture and decorations in the home.
2. Minor Repairs
Fix dripping water taps, nail holes in the walls, plugged down pipes, cracked tiles, and anything that would be considered broken by most consumers.
3. Major Repairs
Cracked foundations, cracked driveways, older roof replacements should be considered. There is always a dilemma about how much money to spend, however if spending $10,000 on foundation repair will help the home sell more quickly for more money then the decision is probably to go ahead with the repair. Buyers will discount their offers to complete any repairs they identify or are identified in the inspection report. That discount is almost always larger than the actual repair cost.
4. Super Clean
Make sure that your home is super clean. Nothing turns buyers off more than dirty carpets, dust bunnies, etc. They might like the house, but are so turned off by a messy home that they will just turn around and walk out. Have the carpet and tile cleaned, plug all of the nail holes in the walls and repaint your home to provide a beautiful fresh, clean environment.
5. Landscaping
Should be updated and provide excellent curb appeal. This is the first impression anyone has of the home and sellers want it to be a positive one. When buyers walk into the house for a showing or open house, they already have a favorable impression of the home.
Marketing My Home Online
Buyers routinely spend many hours online looking at homes in the neighborhood and price range they can afford before ever going to an open house or showing. Your real estate agent should prepare a quality online presentation on MLS as well as a private website with well-written descriptions and superior photographs. The photographs must show your home at its best and cover all of the areas that buyers are typically interested in. Kitchens, bathrooms, landscaping are at the top of the list. All rooms and features must be viewable online, so make sure they are high quality and easily viewed.
Should the Seller Be Present at Showings and Open Houses?
Most agents will recommend that sellers should NOT be present during open houses and showings. Buyers sometimes refrain from commenting to the realtor about the home when the seller is present. They tend to feel uncomfortable, especially if they know the seller is following their every move and listening to their comments. Agents can address any questions and concerns that potential buyers may voice. Often they can counter the concern and turn it into a positive for the seller. If buyers don't articulate their concerns, there is no opportunity for the realtor to address these and trigger an offer.
Can I sell a House As Is?
There are situations where the seller does not have the savings to pay for repairs and upgrades; they may not have the time or the inclination to improve their home for sale. They would rather sell the house as is even though they know they will have to set a price lower than the market for similar homes.
Many buyers are looking for a move-in ready home. They just want to move their furniture etc. into the home, perhaps customize window coverings and settle in. They are not interested in replacing windows, carpets, tiles, etc. or redoing kitchens and bathrooms. Many do not even want to spend the time painting! This group of buyers will bypass any home that requires major repairs and upgrades. This limits the buying pool for your home.
Leave Room For Improvement
There are a smaller group of buyers who are comfortable with fixing up a home to their own likes and standards. Some of these buyers will be interested in a home that is being sold as is. Others would evaluate how much the home might be worth if it were fixed up and take into account how much they are prepared to spend and need to spend. They will discount their offer accordingly! It may take longer to sell a home in "as is" condition, since there are fewer buyers that are interested in fixing up a home or doing major repairs. Your realtor can assist in making recommendations regarding pricing and the approach to take.
Regardless of your decision, sellers should still de-clutter their homes. They should also keep it very clean to help buyers appreciate the home.
The Investors Niche
Investors are another group of buyers who often are interested in purchasing a home as is. They will close quickly and will either rent out the home or fix it up. There objective is to make a profit on a home they purchase. The price they offer will often be much lower. This may be a good option when the seller does not want to spend any funds bringing the home up to market standard.
What Does Short Sale for a House Mean?
Homeowners who find themselves in a situation where the mortgage on their home is more than their home is worth have several options. They can continue making payments to the lender for the mortgage and hope that the home will appreciate sufficiently to cover the mortgage before they sell it.
If they are unable to meet the payment requirements, they risk foreclosure where the lender forecloses and sells the home for what they can get. This leaves a black stain on the consumer's credit report. As a result, this will probably limit their ability to purchase a home in the future.
Short Sale Process
The third option is a short sale, which is when the lender agrees to the sale of the home for less than what is owed on the property. The homeowner avoids foreclosure and is responsible for the remaining amount owed plus sales costs, unless something can be negotiated with the lender. There still will be a negative impact on his credit report however not as bad as a foreclosure.
A realtor can help by completing a CMA and selling the home for what it is worth on the current market. Once the homeowner has the CMA, they can deduct what is owed on the property to arrive at the net value, which in this case is usually negative. Other costs such as real estate fees, closing costs, moving costs and repair costs if any need to be added to this number to arrive at a total amount which is what the homeowner will owe once the home has been sold.
The next step is to approach your lender armed with all of this information. You need to assess whether they are willing to approve a short sale or whether they will enter into foreclosure on your home. Consumers have several options and should evaluate each one carefully before making a decision.
Preserve Credit Ratings
Consumers have to deal with life issues such as health, divorce, loss of income and other. This issues could place their financial security in jeopardy. Take action immediately and attempt to preserve your credit rating and minimize your losses as much as possible. Although it is difficult, following the short sale route can sometimes minimize the damage these life events cause.
Selling By Owner vs. Selling With a Real Estate agent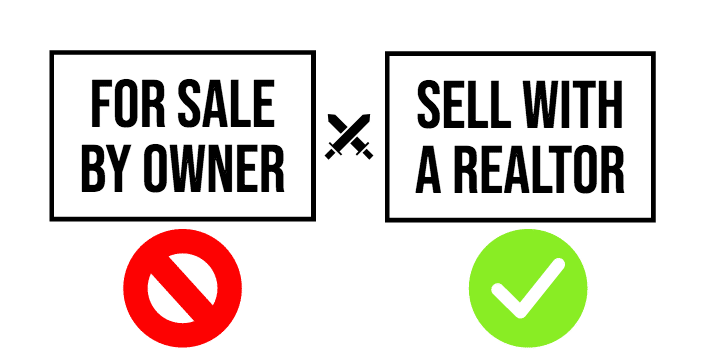 Many consumers are attracted by the potential to save on the real estate commission. There are multiple issues to consider before making a decision.
Commission
Six percent of a home that sells for $400,000 is $24,000! For most people, this is a large number and an incentive for homeowners to try to sell their home quick in Miami. On the one side, they stand to save a great deal of money. They will have to spend some money to sell their home, which in many cases the agent would have covered. Let's look at the numbers more closely.
The commission is split equally between the listing agent and the selling agent. While you might not use a realtor to list your home, your buyer may have contracted a realtor. He or she expects to be paid for their services. This cost is sometimes split between the seller and the buyer.
Agents who represent buyers typically are not interested in showing homes that are for sale by owner. Unless they know they will eventually be paid for their services. They will want to have an agreement in place before making an offer. It is up to the seller to accept or counter the offer.
Setting the Price
A real estate agent usually will do a CMA for the seller. He would also prepare a recommendation regarding the proper market price for the home to be listed at. Sellers must do this work on their own and this is where sellers typically lose money, sometimes thousands of dollars. Homeowners universally have difficulty in assessing their home objectively from the eyes of the buyer. Price your home too high and no one comes to look at it. The home may sit on the market for months while the homeowner continues to pay carrying costs and utility bills. Eventually, they have to reduce the price and hope someone notices.
A seller that prices his home too low or gets desperate to sell can end up losing thousands of dollars. Using a real estate agent that can provide a solid marketing program could be a better strategy overall.
Marketing
Listing by owner sites are available for a price. However, the seller must provide all of the narrative and the photos to sell their home. Sellers should be prepared to spend the time necessary to gather this information and input it to the website. Use a popular listing by owner site and be prepared to spend money on excellent quality photos and a website.
Buyers are spending a great deal of time searching online for homes. Even before they ever attend an open house or a showing. They base their decisions to do a drive-by or request a showing based on what they review online. Sellers must have high-quality listings to compete in the online world.
Showings and Open Houses
One of the jobs of a realtor is to show homes to interested buyers. Using a lock box on your home, he or she can show your home during the day or evening whether you are home or not, with your knowledge of course. Sellers do not need to give up weekends and evenings or take time off work to show their homes to interested buyers who are shopping for a home and still trying to decide what their priorities are.
A lockbox also works well for sellers who do not live in the city or are out of town for extended periods.
Agents can pre-qualify a buyer in terms of area, size of home, features, and financing approvals. Also whether they have to sell their own home before making a formal offer. This function also saves the sale by owner a great deal of time. In some cases lost sales when a buyer makes an offer and then does not qualify from a lenders perspective.
Negotiating
Many people are uncomfortable negotiating directly with a buyer or the buyer's realtor. They prefer to have a go-between who can also guide them.  Here is a list of a few of the areas that sellers rely on a realtor for:
Accepting or declining conditions
Preparing counter offers
Knowing when you have a legally binding offer
When a buyer or their agent presents an offer directly to a seller, there is a tendency to respond on the spot. If the seller's realtor presents the offer, the two of you can discuss it and develop an appropriate counter offer that makes sense from a negotiation perspective.
Closing and Escrow
Sellers must also file the proper paperwork when they sell a home and use an escrow service. Sellers will also need legal services to ensure they are properly protected. Make sure that all releases are arranged for things like titles and mortgage liens etc. A real estate agent is very familiar with all of these requirements and will guide their clients through the process. They will also have contacts within the industry who can provide these services at reasonable prices.
When I Sell a House Do I Pay Capital Gains?
The short answer is maybe and it depends on how long you have lived in the home. The condition that has to be met is that couples or single homeowners have to have owned and used the property as a principal residence for at least two of the previous five years prior to selling the home. This exclusion from capital gain can be used over and over during the taxpayer's life, but no more often than once every two years. If this is a rental property, you will not qualify. If you have lived in your home for less than two years, you may want to delay selling it if there is capital gains tax exposure.
The Taxpayer Relief Act of 1997 established new tax treatment for homeowners when a sale of a principal residence occurred subsequent to May 6, 1997. Married couples filling jointly may exclude up to $500,000 of gain on the sale from taxation. Single homeowners may exclude up to $250,000 of gain.
How Long Does the Closing Process Take?
The typical closing can take from 30 to 40 days from the time the buyer makes an offer until the deal is done and the home has been transferred to the new owner with the cash in the hand of the seller. There are lots of issues that can slow down or speed up the process for both the seller as well as the buyer. Both the buyer must agree on a closing date, which takes into account time for inspections, appraisals, title search, etc., and their own schedules for moving. The seller must have a home to move to and the buyer must also have sold his own home or terminated a lease they may have had on a rental property. We will discuss some of the other factors that can affect the closing process in a little more detail.
Offer with Conditions
All offers will come with conditions. They will include inspections and appraisals, mortgage approval, closing dates, furniture or lawn tools included, etc. Both the seller and the buyer may negotiate on some of these conditions. This can take a few days or it can take several weeks.
Inspection
Most if not all buyers will make arrangements for a home inspection. Time must be allowed for the inspection to take place. The buyer will evaluate the report and decide if he wants to accept the home as is. He has the option to back away from the deal or counter the original offer for a lower price. Buyers counter offers for something identified in the report to be repaired. Further negotiations may take a few days and any repairs agreed to must be completed prior to closing. Major repairs could extend the closing date.
Appraisal
Most buyers will be pre-approved for a mortgage. Unless there is any change in their income status or marital status, they should be OK from this perspective. The home they are buying must be appraised for the mortgage lender. Occasionally a home will not be appraised for the full sale price. The lender may decide to only extend the mortgage based on the appraisal and not the agreed selling price. The buyer must decide to come up with the additional funds or renegotiate the price. Worst case scenario the buyer could walk away from the deal. Rest assured both the sellers and the buyer's realtor, will work diligently to rescue the deal.
Final Walk Through
Prior to closing, the buyer may decide on a final walk through to confirm if conditions have been met. This is the time to identify if repairs in the offer have been completed etc. Failure by the seller to meet these conditions could delay closing.
Title Search
A title search is always completed prior to closing. Your realtor should be able to identify any surprises or encumbrances on the property. Liens will typically be discharged at closing. Some properties may have utility corridors identified, which do not allow obstructions. The buyer should already be aware of these sorts of things via appropriate disclosures made by the seller. The seller must disclose all property encumbrances prior to closing and usually at the time of listing.
Escrow and Title Transfer
When the offer is made, deposits are placed in an escrow account and held by a third party until closing. On the day of closing, all documents are signed. The current mortgages and liens are discharged and new mortgages are applied unless it is a cash deal. The title is transferred. The actual closing is completed very quickly once all other conditions and steps have been completed.
Congratulations You Just Sold Your Home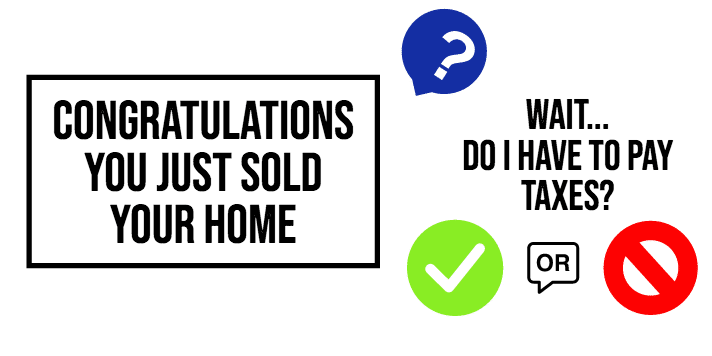 What Taxes Does the Seller Pay?
Capital gains taxes have already been discussed in an earlier section of this guide. Basically, you will be subject to capital gains taxes if:
You have owned your home for less than two years
The property is used as a rental property
Depending on the time of the year the home sells and the status of your property taxes paid; there may be a proration of these taxes. Some of the prorations may be attributed to the seller upon closing.
Sellers who are US citizens, but considered nonresidents of Florida may be subject to Florida sales taxes, capital gains and Federal tax on rental income if the home was a rental property. Foreigners may be subject to additional taxation depending on their country or origin. Tax agreements between the US and their country and the length of time they spend in the US every year.
Depending on their situation, sellers may benefit from contacting a Florida Tax Accountant to assist them with their tax situation. Your agent can often recommend an accountant should their services be needed.
Summary
Prepare your home for sale paying particular attention to enhancing the curb appeal of your home. Make it look great from the street. Your home should look great indoors as well. Keep it super clean and complete all minor repairs that may be needed. Your objective is to make your home look as attractive as possible to your realtor. As well as to other agents who will visit the home and of course to potential buyers. Focus on the move in ready market to maximize your pool of potential buyers.
Arrange for a CMA or comparable market assessment to determine the market value of your home. Select a price that is competitive in the market based on your market strategy for the prevailing sales conditions. A seller's market, i.e., might push sellers in the direction of listing with a higher price. A buyer's market, i.e., could put pressure on a lower price if the seller is motivated to sell quickly.
Select a realtor to work with based on references, commission rate and services included. A tax accountant can assist with any tax details, especially for out of state or foreign buyers. Many buyers do the majority of their property filtering online before they ever visit a home for a showing. Always have your home looking its best. Ensure high-quality photos that show your home well and appeal to as wide an audience as possible. Feel free to review our guide on How to Buy a House.