We Buy Houses Reviews | Are They Legit?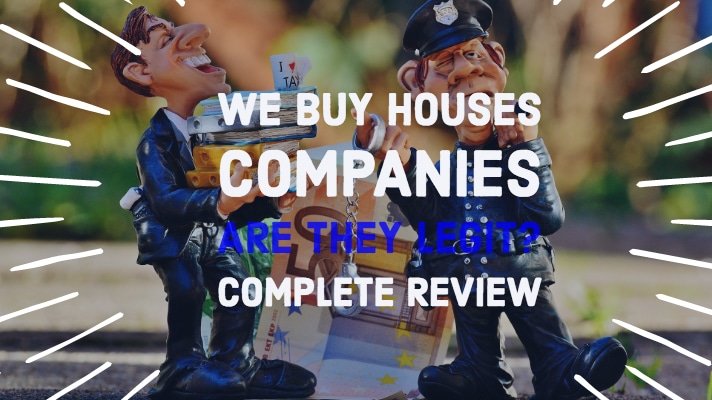 Complete We Buy Houses Review
House flipping is a common business type among real estate investors. As you walk through your city streets, you'll come across a variety of "We Buy Houses" signs. It means that there is always a company willing to purchase your home despite its current state. But are these companies worth your trust? If you're the lucky one, the company will fulfill all your needs. To many of the home sellers, the companies will not serve to their expectations. In fact, local top real estate agents can be willing to find a better sales price than they do.
These companies take advantage of your desperation to sell your home, and they will buy it at a low sales price, typically below market value. You can therefore comfortably say that these aren't the companies you can trust. When it comes to home selling advice, you would be better off working with top real estate agents in your area.
We Buy Ugly Houses or House Flipping Companies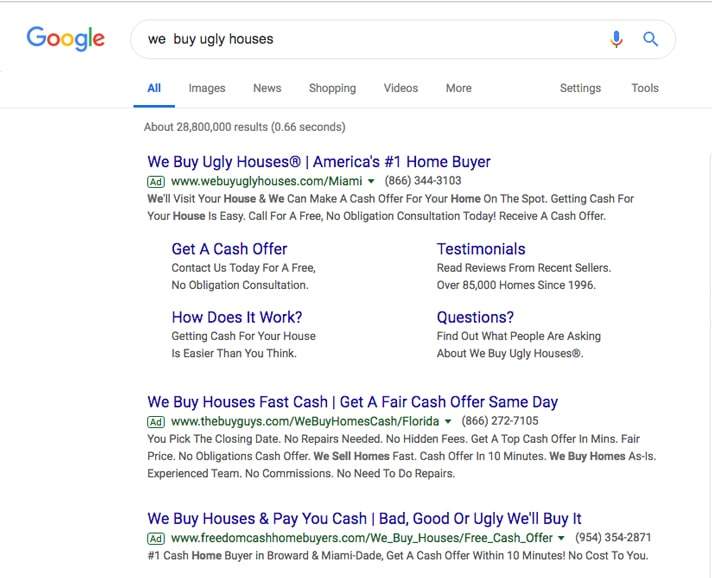 The "We Buy Ugly Houses" slogan is currently widely spread out in the whole of the US. And maybe you're wondering, how do they conclude that your home is ugly? And are they worth to offer you the services? Can I sell my house fast if i use them? The thing is, the same as the "We Buy Houses" companies, house flipping companies are not what they say. They also aim to buy houses for cash at a value below the market value and then will flip your house and sell it at an extremely high cost. Unless you want to give away with your home fast, this will not be a perfect idea for you to consider adopting.
These flipping companies are just real estate investing companies or real estate investors that work kind of like express homebuyers. They will buy houses for cash and turn around to flip or sell quickly at fair market value, but still, can make a profit. We Buy Ugly Houses companies have a vast experience in real estate marketing, and they know how to target distressed property owners.
What are they legit?
When it comes to matters about the "we buy houses unethical" companies, you will have a choice between the regional and the local firms. Most of the regional companies are legit. On the other hand, small ventures are not always legit. Some will work as wholesalers or brokers between home sellers and cash buyers. It means that they're not in business to help you but rather to make a profit. There focus is to buy distressed houses fast for cash and then flip or sell quickly.
Is it Worth to Work with them?
Whether it's worthy of working with them, the answer depends on why you want to sell your home. Maybe if your goal is to get rid of your property for fast cash, and at such cases, the companies are worth your time. However, if you want to sell your property at its actual home value, the idea of using these services is not worth any costs. You are better off working with a top real estate agent that knows your area; he or she should be able to provide you the best selling advice and also sell your home for fair market value. Even after paying the realtor commissions, you can save thousands of dollars by working with a real estate professional.
How much do they offer for Houses?
The "We buy ugly houses companies" are after making profits. In this way, they will offer the lowest bids for your home. At most of the instances, they will provide a range of 50% to 70% of the actual home value. It all depends on your desperation to sell your house. And as a result, you end up losing a lot of money. The final sales price would be nothing near the real market value of your home.
What type of properties do they buy?
The "We buy ugly houses" will purchase homes quickly that we consider being at undesirable conditions at the cash they offer. They then renovate and do a lot of repairs and will then sell the property at an exceptional profit. And with their caveman promotion or real estate marketing campaign throughout the nation, they are among the most famous. They buy houses fast as long as they can do a home inspection before the purchase. Flipping companies do not focus on buying a rental property or commercial properties, their business is to purchase residential houses for cash.
Do they work with realtors?
The "we buy ugly houses" will purchase your home at a low price. They'll afterward partner with their own real estate companies to seek for customers after doing all renovations. The two companies together will work to make sure that they produce high profits for their business. Contact your one of your local top real estate agents for selling advice before you sign any documents.
How To Avoid We Buy Houses Scams?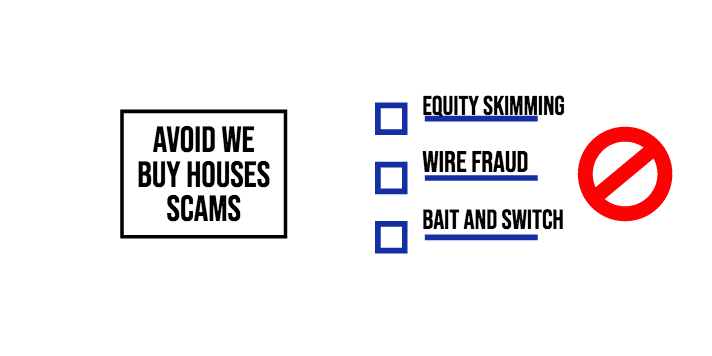 There are a lot of reasons why you might consider to sell your house fast. Maybe after getting divorced, having financial shortages, or securing a job in a different city. At such circumstances, you might want to make a quick sale of the property. So how do you avoid the possible "We Buy Houses scams." Remember that most of these companies are in no situation in your interest. Some will offer great deals to get you on the tables to sign a sale agreement. After the signing of the contract, they'll table some excuses why they can't reach the agreed price, and you get forced for a price reduction. Therefore, you could end up throwing away all your retirement planning or losing a good sum of cash.
Equity Skimming
Equity skimming is a scam in which the buyer swipes sellers' equity. At first, they'll have you transfer your home title into their name. It means that, if you were renting the property, the payment would get into their account from the time you sign the deal. On the other hand, if you remain in the home, you'll have to pay rent for the house. They can also use the home as security to take a loan, or resell the house quick and easy since they own the title.
Bait and Switch Contracts
The scam is familiar and works with the "confidence men." These people will gain your trust which they later take advantage of to ruin you. They'll make a regular visit to your home and make surveys of your property. Then, they'll get you to sign an agreement, in which they will offer sweet deals that you cannot resist. What is evil with them is the fact that they will deliver on a different contract that you never signed. Sometimes they will try to get you to sign blank contracts. Always consult with an attorney before signing any contracts.
Non-refundable deposit or wire fraud
What we usually recommend in this case is that you consider using a title company for escrow deposits. You should avoid direct payments or the wire transfer to the flipping companies directly as the whole deal can be a scam. Try to avoid any cash home buyers that require a non-refundable cash deposit. The odds are against you when you make a non-refundable deposit.
How to protect yourself
When dealing with the "We Buy Houses For Cash or the We Buy Ugly Houses" companies, there is always a need to keep safe. You need to understand that among many of these cash home buying companies exist the scammers. And the act of losing money or wasting a lot of time in the selling process is not what you want to undergo. Also, as discussed above, these scams are annoying and will only get you angry. Therefore, you need to find your ways of protecting yourself from possible scams. Here are a few things you can do before employing the "We Buy Houses" type of companies:
1. Do Some Research on the Company?
The first way that you can consider protecting yourself is to do extensive research about the cash home buying company you want to engage. The good thing is to use customer referrals. Listen to what customers say about its operations. A good company will post both the positive and negative reviews from their customers. Also, contact the Better Business Bureau to see if the cash home buying company has received any consumer complaints or rate on their performance.
2. Understand What You're Signing
If you want to be safe, take your time to read throughout the whole Purchase agreement. Take a day or two to understand what the contract contains. And it'll not be a silly idea to consult with your lawyer about the clauses that you don't understand. You can also ask with a third party to make sure you have a clear understanding. Don't sign because you want to close the deal as you can end up losing the property and have no cash.
3. Work with Professional Real Estate Agents
Go looking for a reputable company. Avoid being carried away by your emotions to get into deals that are not worth your investment. That's why we recommend working with a professional real estate agent. If you get caught on the stress of wanting to fix your problems, there is a possibility to get in wrong hands. Take care of yourself and have peace of mind. If you are thinking how can I sell my house fast? A top real estate agent in your area can bring cash home buyers or a real estate investor to the table. f you work with an agent, you can save thousands of dollars if you want to sell your house fast and safe.
Who Do House Flipping Companies Target?
House flipping companies will only target people who are in desperate need to sell their properties quickly. Take an example you need to move out of your town because you have a new job elsewhere. You're most likely to sell your property as fast as possible to make sure that there exists minimal time wastage. And since the companies will work to make profits, they'll offer the lowest prices at such times as you're out of options. When they buy at low prices, they can later sell at higher prices to make high-profit margins.
Advantages and Disadvantages of "We Buy Homes Miami"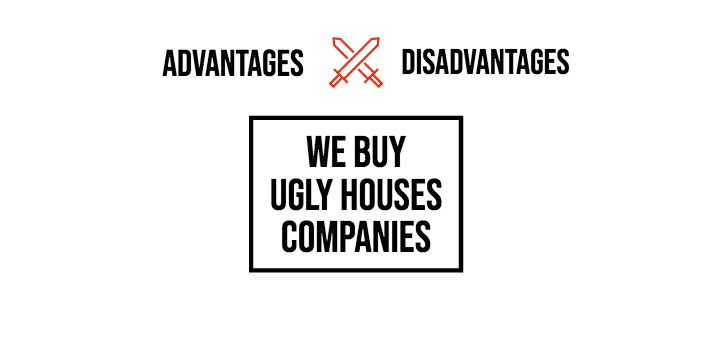 There's always an advantage and disadvantage in doing something, and the same applies to use the "we buy houses companies" to sell your home. The weight on both sides is what determines whether you should consider them. If you can't figure out what are the pros or cons of these companies, then you don't have to worry about it anymore. Continue reading through the article, and you'll have a chance to see all the advantages and disadvantages that associates with such companies.
Advantages of working with House Flipping Companies
There exist some pros that will come along with selling your home to house flipping companies. Many of these benefits are ideal but don't mean that you should rely on these companies. Among the main advantages you can gain from the "We Buy Houses Companies" include;
1. You can sell a house that requires major repairs
Maybe your home is in an inhabitable condition. Or you have not been doing repairs and maintenance on your home. Under such situations, there are possibilities that your home will call for major repairs. However, it doesn't mean that you'll not have a company to buy your house for cash. It might not go for much money, but someone will do buy your home.
2. Do not need a real estate agent or pay commissions
When dealing with the "We Buy Houses companies," you do it alone. You don't have to hire a real estate agent to do any work for you. It means that you'll not waste your time doing consultations. Also, you'll not have to incur the commission cost that means all the cash you get goes into your pocket.
3. No need to worry about fixing your house
When it comes to selling your property to any of these companies, you sell it the current moment state. It's not the same case as to when you sell the property to an individual. You sell it at the current circumstances, and therefore you don't have to worry about repair expenses.
4. Sell your property quick without doing any work
When selling a home that is in a broken state, you want to free yourself from it as fast as possible. As a result, you look for a company that is willing to make purchases at the lowest prices possible. Such a task is simple to carry along and is all that you need.
Disadvantages of working with House Flipping Companies
A lot of problems come along when dealing with house flipping companies. Most of these challenges we have seen them in the discussion above. But what are the cons that associate with flipping companies? They will include;
1. Low Ball Offers
As we said in our earlier studies, these companies are after making profits. It means that they will offer you the lowest bids since you're desperate to sell your house. Afterward, they'll repair the property and sell it at high prices. And with low offers, you suffer a significant loss of your cash.
2. Risk of Getting Scammed
If you're not careful with whom you deal with, there are higher chances that you'll get into a scam. We already discussed the equity skimming and the confidence men. Such scams can result in you losing a lot of cash and property. It can also in ways ruin your credit score.
3. You're working with someone who does not put your interests first
When working with a flipping house company, they work after their attention. They aim at making a profit, and so they're only willing to give you the lowest bid. Flipping companies are full of self and work for their gain, and therefore, they can cost you a lot of cash.
4. You Can't Maximize Selling Price
The other bad thing about the We Buy Houses companies is the fact that you can't maximize your selling price. They want to buy the product at their offer. You have no much say in determining the rate at which they buy the product. Therefore, there're chances you can sell the property at a price lower than your lowest target cost.
We buy Houses Reviews
When you use search engines, you'll come across some "We Buy Houses Reviews." In these reports, you learn more about how these companies operate. They'll also outline steps on how to get started in using such services. The reviews will also include lists of the best companies that you can consider in the market. We buy Houses Reviews will also incorporate customer reviews based on their experience in using different companies' services. It means that there is enough information to utilize before you can make a final decision. All you have to do is research.
Can you trust flipping companies?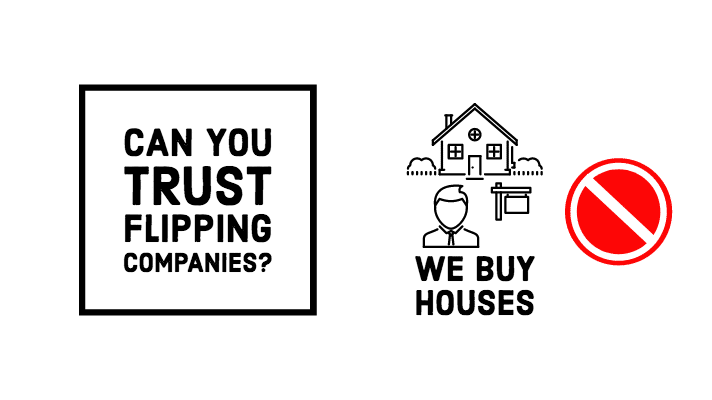 After the whole discussion, we can agree that flipping companies are nowhere to earn your trust. These companies incorporate a lot of scams. It means that you need to remain cautious about your engagement with such companies. Read through all the documents and don't allow the companies to make the decisions on your behalf.
Can you fix your ugly house?
When your house has got a lot of damages, you can always consider repairing them and selling the home at a fair price. The best way to do this is by hiring constructors. They'll do all the repairs, and you can consider paying their efforts after selling the house. Such a decision gives a chance to sell your home not out of desperation. It means that you can comfortably negotiate the price since you know that your house is in a good state. It also guarantees you of a broad market so that the "We Buy Ugly Houses" companies will not take advantage over you.
Real Estate Exposure
For homeowners to sell their home for fair cash, it needs to have a lot of real estate exposure. Marketing is the key is you want to sell fast. An independently owned house for cash company will purchase your home fast but at a discounted price. If you decide to work with a real estate investment firm, the selling price will be much higher than the expected. Also, you will receive a cash offer from companies that generally buy a home for cash.
To receive a fair cash offer, you will need to work with one of the top agents in your market. Agents that dedicate their time to sell homes usually work with a lot of investors. The independent investors that work with an agent near your market tend to offer more money than what an owned and operated company that flip homes. As long as your house has the right real estate exposure, you can expect to receive offers of clients, including some paying cash.
Online Marketing
You probably remember the little stickers or flyers that marketers used leave-in telephone poles in the old days. Well if you are looking to sell fast in today's market, then working with top agents in your market will get you more real estate exposure. Also, you are going to be able to attract buyers willing to buy your home and pay fair cash for it. Some of these buyers will be investors that are going to be paying cash for your property.
Online marketing is a must-have when homeowners are trying to sell their home. It is not hard to locate an agent near your area, and we recommend an independently owned local broker company. The local brokers have a clear idea of how to market your property.
Recommendations
Meet with your financial advisor and try to find out what are your options. A financial advisor can help you with mortgages or loans, retirement planning, asset recommendations, and credit repair. Working with houses for cash company is not an option that you need to eliminate, but know that you need to be more careful when working with them.
Most of these companies will buy your home for cash. An agent that is dedicated to sell homes in your area would be a better option because they will have your best interest in mind. A real estate investment firm that is owned and operated by a licensed professional is another option. Keep in mind that when you work with broker buyers and sellers are obligated to pay closings costs.
Some flipping companies can be a solution if you want to sell your house quickly. Most of the companies are buying homes regularly and are willing to pay cash for your home.
Final Thoughts
From the above discussion, it's clear that the "We Buy Houses" companies aren't worthy of your trust. Most of them will work towards their interest in making great profits quick and easy. Also, most of these companies are scams and can lead to loss of property and money. Therefore, you need to take precautions and protect yourself from the scammers, contact the Better Business Bureau to get more information about this express homebuyers. And despite coming with a number of its advantages, most are its disadvantages.
Consider using the "we can buy houses reviews" to learn more about these companies. You can also consider fixing your house by hiring contractors if you want to make fast cash out of the sales price. The overall home selling process can get complicated; that is why it is crucial to work with an experienced real estate company. They can sell your home fast for a fair market value sales price, helping you throughout the entire home selling process.
Also, don't be afraid to pay well-deserved realtor commissions to have a piece of mind and save thousands by selling your home at market value. An agent can help you prepare your house for home inspections, and he or she can also help you locate cash buyers that purchase homes quickly in your area. If you want to get more information about real estate investing go to our real estate guides.