Open House Ideas | 5 Steps to Attract Buyers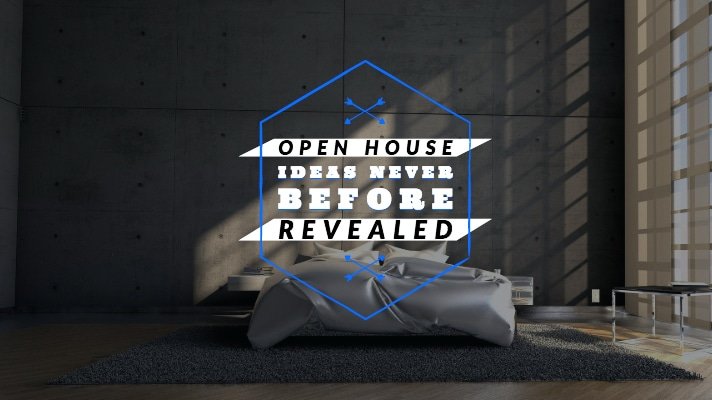 Most Important Open House Ideas To Maximize Buyers Attraction
The first step if you ever plan to sell your house rapidly with a realtor is to get a comparative market analysis of your residence. Make sure you understand the current market in your area. An open house is an information source for home buyers to start looking for different properties on the market. When you've planned an open house, the goal is to get individuals to come and explore the benefits of purchasing your home. That is where you're real estate agent is going to be the key, and by applying all the following open house ideas, you will attract buyers rapidly.
Simple 5 Key Steps for a Successful Open House
Preparing Beforehand
Evaluate Market Trends
Stage the Home to Attract Buyers
Promoting the Open House
Tips and Tricks for Hosting an Open House
Preparing Beforehand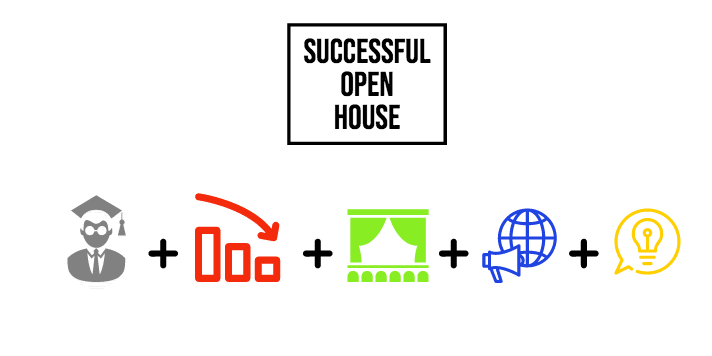 If you want to sell your house quickly, hosting an open house will enable you to attract buyers that could turn into potential offers. Before doing so, you need to meet with your real estate sales associate to come up with an open house strategy that fits your needs.
For you to find a potential buyer fast, you need to market your home strategically. Setting up a meeting with your sales associate to go over your house details and creative ideas will get you closer to your objective of selling the house. A perfect scenario is to get home inspections done before hosting an open house to eliminate any possible objections from any potential buyer.
According to NAR 2019 Home Buyers and Sellers Generational Trends, 53 percent of buyers used an open house as an information source during their home buying process. Therefore, an experienced real estate sales associate can maximize your house exposure by utilizing different marketing tips such as real estate open houses, social media marketing, real estate blogs, and more.
Evaluate Market Trends
No matter what marketing ideas your sales associate has if you do not understand what a potential buyer is looking for in your neighborhood, your chances of selling the house fast will get diminished. Make sure you evaluate the current market trends and the recent real estate sales in your local market.
Evaluating the latest market trends will help you decide if your home needs improvements or not. It will also help you with the pricing strategy that you and your real estate agent choose before listing your home on the market. Keller Williams realtors usually have proper price strategy training.
Also, it is crucial always to keep your property clean and organized at all times during the time your home is listed on the market. Your realtor should read and keep up to the latest neighboorhood news and market trends. Knowing the local market will allow your sales associate to come up with real estate marketing ideas to promote your open house.
Stage the Home to Attract Buyers
The whole idea of hosting an open house is to attract buyers. Hence, for you to be able to convert that traffic of potential buyers into formal offers, your property needs to look in excellent conditions. Outside house signs will help increase the number of buyers that show to the open house.
You want to stage the home according to the local market. Review the recent real estate sales to determine what a potential buyer is looking for in your market. Depersonalize your home, and make improvements that are going to add value to your home. Also, make sure you are getting the return on your investment if before making any home improvements.
Review your competitor's house details and comparable sold properties near your property. Once you know local buyers demands, you can try to partner with local businesses for them to provide the food and beverage and attend your open house. A local business can add value to your house marketing strategy, and they can also help you stage the home to attract buyers.
Promoting the Open House
Different agents will use many real estate marketing ideas to promote your open house and to maximize the exposure of your home. Social media, real estate postcards, in house signin sheet, door hangers, and others are marketing ideas that are commonly used by many real estate sales associates.
Old marketing techniques like real estate postcards, door hangers, and house signs are still crucial to not only invite the neighbors but to maximize your overall house marketing strategy. Also, new social media marketing techniques like facebook ad, live streaming, Instagram story, Facebook live stream, and video tour are essential in today's market.
All of these marketing tips are essential lead generation tools to capture a potential buyer's contact information. If your agent uses a contact management system, he or she can convert a buyer into a final sale. A right mix of these eleven techniques with a contact management system will set you and your agent for a successful open house. Also, they are the best real estate marketing techniques for promoting the open house.

Here is a list of 11 marketing tips and tricks that your real estate agent should be using:
Facebook ad
Instagram story ad
Real estate postcards
Door hangers
House signs
Facebook live stream
Video tour
Virtual staging
Google ad
Pinterest ad
Real estate blogs
Tips and Tricks for Hosting an Open House
Now you are aware of how much work goes into creating a successful marketing campaign. Many local brokers have an editorial team that works on marketing ideas regularly. Home buying is becoming harder as technology evolves, and consumers are making more correct decisions when it comes to the real estate industry.
Buyers are searching online, communicating with their real estate agents, and visiting open houses. Make sure your home is cleaned and organized, and that you also have food and beverage when hosting an open house.
Live streaming, house signin sheet, and virtual staging work great for lead generation and to capture potential buyers contact information. Working with an agent will allow you to generate lots of creative ideas to use as well as tips and tricks for hosting an open house.
Before hiring a realtor to list your property on the market, ask him or her if they use Facebook ad, video tour, management system, and door hangers as a house marketing promotion strategy for their open houses. Your property exposure will depend on the ability of your agent to promote your open house.
Single Open House Strategy
Never open your property for sale, not unless it has gone thru some the staging process. Thus, you've got to ensure your property is ready. It's critically important to be sure every room in your house has one clear function. Once you're in an open house and people are looking around, you can decide if you want to help the realtor explain with details what prospective home buyers are seeing.
Selling your home is something that you will have to do, maybe only two or three times in your life. Purchasing a home is not just going mall shopping. Hence, if the open house is during the summer, you want to display a photo of your house during that time of the year.
Everyone who visited your open house is a prospective buyer. Make your realtor is capable of following up correctly with all the prospects with a contact management system. To make your preparations effective, consider reading on our blog How to stage your home before selling.
Must Know Home Pro Marketing Ideas
By putting the previously mentioned tips into place you won't only sell your house fast, you'll also sell it at a high price. Here is the most common advice you can receive about open houses for home sellers. Go to a few open houses, and make a list of the things you liked and disliked about those events.
4 Home pro marketing ideas few people implement are:
Clean Storage spaces available in the house
Let the light come inside the house
Have food and beverage available for the prospective buyers
Clean the pool before any showing
Holding an open house is also a simple means to entice people that are even vaguely interested in peeking in a bit more of the inside of your real estate property. Most real estate agents will ask for your permission to have an open house. An open house is a common marketing strategy used to help sell your home rapidly.
So be sure to be fully prepared before you begin listing your home for sale. Visiting open houses ought to be an enjoyable experience. Remember that you always need to keep focused on the reason you are attending such an event. On the other hand, If it's essential for you to sell your house rapidly, and your home has some problems that you ought not to repair, then perhaps you should ask your realtor for options.
Selling a home usually comes, as a consequence of a mix of curb appeal, place, pricing, marketing ideas and techniques, negotiations, and some other aspects. Remember that most first time buyers don't move into a house that demands a whole lot of work. Getting people to visit your open house often requires a few tips and tricks.
How to Get Started?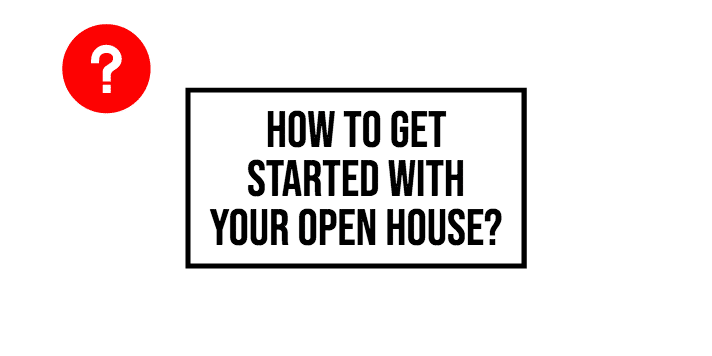 Your very first step is going to be to furnish your home with attractive pieces that make a cohesive theme. If a person feels the home outdated, they will reflect that feeling in a low-ball offer. Designing your own house can be an intimidating task in case you don't have a lot of creative ideas. Get advice from your realtor and friends who have lately hosted their very own open houses as a way to find a notion of what works and what doesn't.
Open houses are fantastic approaches to maximize the exposure of your premises. Thus, it's likewise a brilliant move to have home inspections beforehand; this will eliminate any surprises during the closing stage.
TIP: A strategy typically used for an open house is to cite everybody interested to arrives at the same time. Offer a tiny time frame.
You don't have anything to lose by doing an open house. Selling a home may be a complicated procedure. Sometimes it comes down to your capacity to present it accurately to prospective buyers. Any real estate open house idea is a fantastic method to meet the ideal buyer for your property. Very frequently, you'll see buyers visiting several open houses on the same day.
Final thoughts
Open houses are the ideal chance to showcase homes. In case the house is being shown when you aren't there, make sure that your pets are safely secured away. Another tip is to get help to get your home clean and organized beforehand. Write or type a list of things you must do to get ready for the open house.
You can partner with local business to help you stage the home, and they attend your open house to get some exposure for their local business. Make the home buying experience fun, invite the neighbors, and organize a Facebook live stream with your friends. Live streaming is becoming popular for Los Angeles real estate markets.
In connection with selling homes, folks conduct open houses as a strategy to acquire buyers. Another excellent source for real estate open house ideas is Fit Small Business, Emile Leplattenier does a great job of providing content feel free to check his website. For further tips for staging and achieving successful real estate open houses, visit our blog Preparing for an open house.
TIP: Real estate investing is one of the best tools for retirement planning.