Preparing for an Open House | Tips few People Know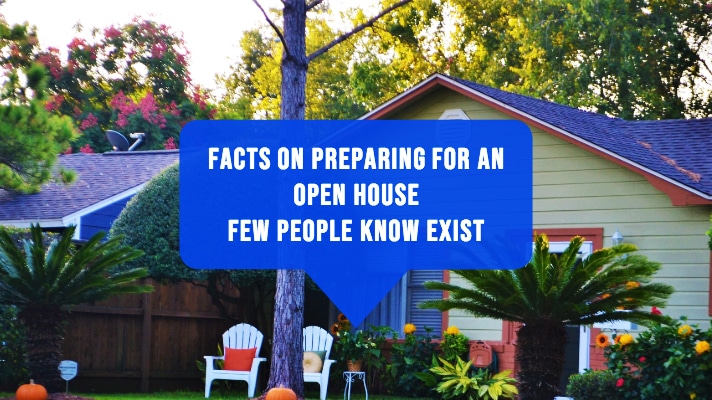 Preparing for an Open House Easy Tips
Everyone would like to sell their house fast without making any home improvements. When potential buyers walk into your house, they need to see themselves living with their family in your house. Therefore, if you're going to market your home for sale, it is essential to prepare it for viewings. Start preparing your home to sell with some easy tips for home staging. Your house needs to be ready to sell before inviting strangers into your home. I hope you like this article about ideas for preparing for an open house.
Create your collection of things that you wish to show in your home. When you set out to sell a home, the majority of states require you to make certain disclosures. The smartest way of preparing your home for a real estate open house is to start by learning your market.
Know the Market
As real estate professionals and experts of understanding the local housing market in the Miami area, we can help you find the potential buyers for your home. With our guidance and knowledge, you can anticipate an excellent home selling experience for you as well as for the possible home buyers.
Knowing the market is going to allow you to stage your home and have it ready to sell in no time. Your market is going to dictate what kind of home improvements your home needs. When buyers are house hunting in their home buying process, they are trying to get their dream home. Serious buyers will listen to their agent's real estate tips, so make sure your listing photos of your house invites strangers that turn into potential home buyers. The first step to sell a house is to get more knowledge of your current market.
Best 9 staging tips for preparing your home for an Open House
Natural lighting exposure
A deep clean and organized home
Attend your open house
Power wash roof and Outside floors
Upgrade your house look
Front door appeal
Mini vacation if pets live in your home
Self Marketing for your Open House
Virtual tour
First, take a look at the numbers and get a grasp of how much your home is worth according to the market conditions. Once you understand your local market, then it is time to find a local realtor. Working with real estate professionals makes a comfortable home selling experience.
A bit of agent advice goes a long way when it comes to preparing your home. Also, a real estate open house is an incredible method to demonstrate the community the listing you offer. Hosting an open house may be the very first step in your home selling journey. It is a great way to showcase your home to a massive pool of potential buyers at one time.
Natural lighting exposure
A dark house can be a turn-off to folks that are viewing your property for the very first moment. Make sure you open all the windows and allow the light to go inside the house. Do a dry run as if it is the first time you see your home and tweak whatever interrupts the flow.
Natural lighting creates a homey feeling and is also great for real estate photography. A sunset picture of your home's curb appeal can make any buyer fall in love. An excellent lighting exposure will provide the photographer with the ideal scenario to deliver outstanding images for the online marketing strategy.
A deep clean and organized home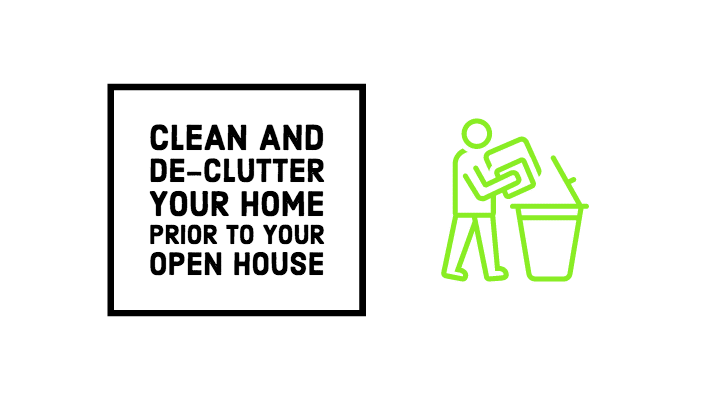 A lot of people seeking homes will eagerly make the most of any opportunity to locate their dream home, and open houses can be particularly appealing due to the natural and immediate accessibility of the house. Buying a house is an enormous investment, so you better bet that potential buyers are taking a look at your home with a critical eye.
Deep clean every portion of your house until it shines. If the house in question is a freestanding property like a townhouse or multi-family property, the purchaser will typically request a home inspection. Having a house clean and organized takes consistency and is a lot of work. If your house is dirty, it gives the impression that it is not ready to sell. When home buying most clients get turned off quickly if a house is not clean and organized.
Attend your open house
Not everybody will have a chance to review photos of the inside of your property. An open house invites strangers into your home, and this can create or build a feeling of urgency among potential home buyers. At the end of the day, if you're able to explain the exact real benefits of purchasing your home, they will most often comply by presenting an offer.
Nobody is going to know your house better than you. You can attend your open house as long as you understand which questions to answer. If there is any question regarding space, curb appeal, or anything that has to do with the house look you can explain it better than anybody. Also, you can answer questions about the neighbors and the community. Create an environment for home buyers to see themselves living in your home.
Let real estate agents take the lead during the open house and show the home buyers how much potential your home has. Most real estate professionals can answer the majority of questions especially about numbers, specifications, and status of your home. Disclosing any information regarding the condition of the property is crucial. But also, input about emotional or special moments lived in your house can create a special connection with home buyers when they attend your open house.
The cons of attending your open house are that buyers will be less open to making honest comments. Most buyers will feel comfortable when the homeowners are not present in the showings and open houses. Make sure you discuss this point with your realtor to decide what is best for your current situation.
If you choose to attend your open house be prepared and let the real estate agents answer any questions regarding the specification and status of the property.
Power wash roof and Outside floors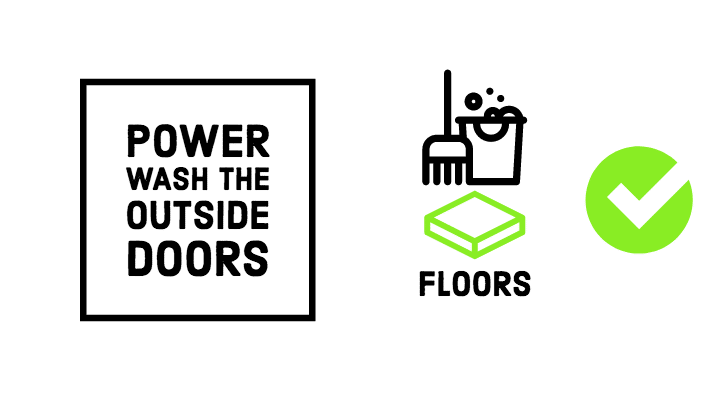 One of the most inexpensive DIY home improvements is to pressure clean your roof, patio, and driveway floors. When you power wash the outside floors, you bring that deep clean environment to your home. Serious buyers will notice the difference between homeowners that take care of their house vs. home sellers that do not take care of their house at all.
The goal when you power wash your home is to create a deep clean house idea or environment. A good power wash makes the home selling process evolve at a much faster pace. Real estate agents can provide easy tips, home improvements tips, or home staging advice to prepare your home to sell.
A piece of an agent advice can help you with having your home ready to sell fast. If you power wash your roof and outside floors, it can improve the overall curb appeal of your home. Having a clean outside patio and front door floor will boost the house's curb appeal, it will re-freshen the current house look.
Upgrade your house look
Home sellers that want to maximize their selling price need to understand that creating a bidding war is their best option. If you upgrade your house look, you are going to attract more buyers. Start by following these easy tips for preparing for an open house to invite more strangers into your home that could potentially turn into serious buyers. Also, upgrading the curb appeal is not only important if you want to stage your home, but it can also increase the value of your home.
Hosting an open house can create the opportunity to make a buyer fall in love with your home. It doesn't take a lot of money to upgrade your house look. Most of the materials for the home improvements can be purchased with a credit card. There is no need to be poking into your savings account. The upgrades can be financed, and you can cover them with the capital gains received from the final sale.
Front door appeal
Decorating your front door to create a warm welcome feeling is one of the most under the radar real estate tips for preparing before an open house. Your front door is the gate to someone's dream home. Therefore it is essential to clean and de-clutter before you hold an open house.
Do not over decorate your front door, an excellent combination to nail your front door appeal is to add plants, a welcome home rug, sophisticated furniture, and a minimalistic door accent arrangement. The right combination of these items will make any buyer fall in love with your property.
Try to find a balance between the previous mention items. Not all houses require a significant amount of decorating elements in the front porch. But staging your home front door correctly can improve the overall home buying experience, especially when you are hosting an open house.
Mini vacation if pets live in your home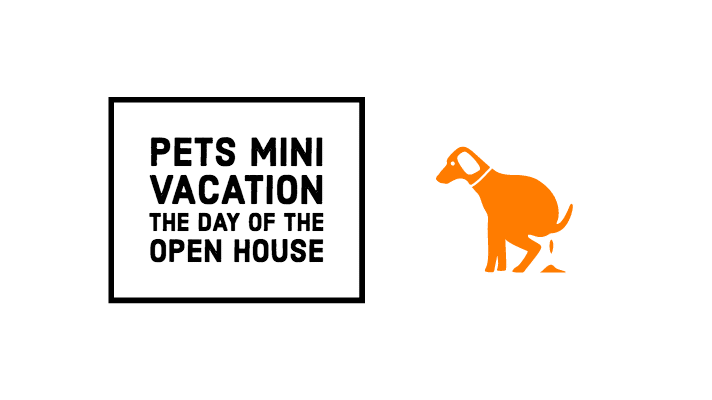 Everyone loves pets, but when it comes to an open house, you want to make sure they are not home on that day. After you take your time preparing for an open house and stage your home, you want to provide the best home buying experience.
When pets live in a property, they tend to protect the environment where they live in, and it is in their nature. That is why it is better to have the pets take a mini vacation the day of the open house. It can avoid consistent interruptions when an agent is showing the house to potential buyers. Therefore, it improves the chances of helping buyers visualize themselves living in your home.
Work with real estate agents
For real estate agents, an open house is a great way to build and maintain a secure network. Predictability and open houses shouldn't exist in the same sentence. Make sure you prepare your house by keeping the house cleaned and de-cluttered. Most people today leave their home during the real estate open house and allow the realtor to do the home selling.
Home buying nowadays starts in online searches, signin sheet or even by the curiosity of utilizing a mortgage calculator. With today's technology, it is becoming harder preparing for an open house. Serious buyers will not only try to get the best mortgage rates, but also they will try to get the most out of their investment when looking for houses or "house hunting."
Evaluate the option of working with a real estate agent to get the latest home staging tips. Also, a local realtor will provide significant insights and agent advice with regards to your current market situation. You can end up with more capital gains in your savings account if you work with experienced agents.
Marketing Techniques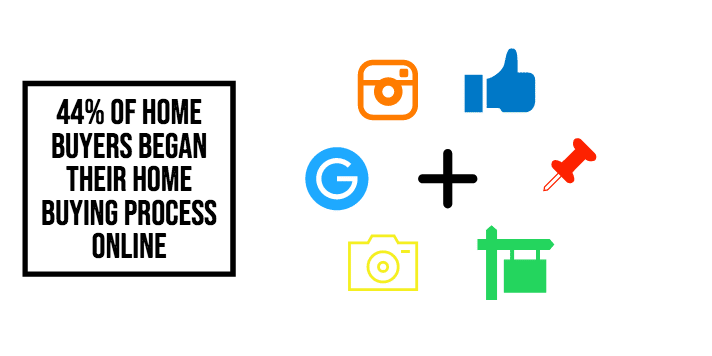 When you've made your upgrades list, choose which home improvements you want to make depending on the time you've got and the money you're eager to invest. It's possible even to provide a real estate open house flyer to respected native vendors so that their clients will become familiar with the event. Giving out flyers while purchasing the materials that you're going to use for the repairs is a great way to multitask.
An excellent online listing is the most common approach to find potential customers throughout the door for your open house. Make sure the listing agent has a user-friendly site that he maintains regularly. A combination of social media marketing, website exposure, and local newspaper ads will be enough to promote your open house if the agent is tech savvy.
Another marketing technique or opportunity is to contact the home seller sphere of influence.
Self Marketing for your Open House
Self marketing is a low-cost method typically used is to find prospective buyers on your own. Always keep in mind that you want to wow potential customers from the moment they see your premises. Don't forget your potential buyers want to get something new even if your house is not new. Make sure you always deep clean, remove dust and take away the clutter to help brighten up your property.
You also ought to eliminate any items that are not for sale to steer clear of confusing or even misleading possible buyers. Holding a real estate open house is an excellent means to find many prospective buyers as hardly any individuals wish to purchase an unseen residence.
Spread the word to everyone that you know, self-marketing will add value to your agent's current marketing strategies. Most home sellers have a different sphere of influence as their listing agent. Poking into your sphere of influence can attract more clients to your front door.
Virtual tour
Most real estate professionals offer an online virtual tour for luxury homes. Video content will automatically increase your chances of exposure for your home. With the incredible increase of online video consumption that we are experiencing nowadays, a video or virtual tour of your home will boost the chances of finding serious buyers.
Adding a virtual tour or video content will increase the agent's organic traffic and their conversion signin sheet rates as well. Since more than 70 percent of buyers look for a home online, having a video can generate more social media shares and have the potential to go viral.
Final Advice
Most home sellers never bother to alter the lighting fixtures in a house; not knowing it can make all of the difference. You would like the room to look as minimalistic as possible. Storage space is vital in regards to selling your house. You would want to provide the illusion that your home has vast storage space available.
Open houses are among the best strategies to display your home to prospective buyers. Therefore it is worth it to do it right. If you've got more than one large remodel project planned, you can want to complete them one at one time. Your kitchen and bathroom have to be spotless. Less furniture will allow you to emphasize space. In case you have any particularly distinctive, niche items of furniture, it could be an excellent idea to replace them with a more neutral look.
Last but not least make sure to groom your garden. The front yard is frequently the first thing a prospective viewer will see and among the most underrated selling tools. Other tools like a mortgage calculator or refinance calculator can help you evaluate other financial or refinance options if you decide not to sell. Check out our home evaluation page or our guides for real estate related articles.