Reasons to Downsize a Home | Battle Against Downsizing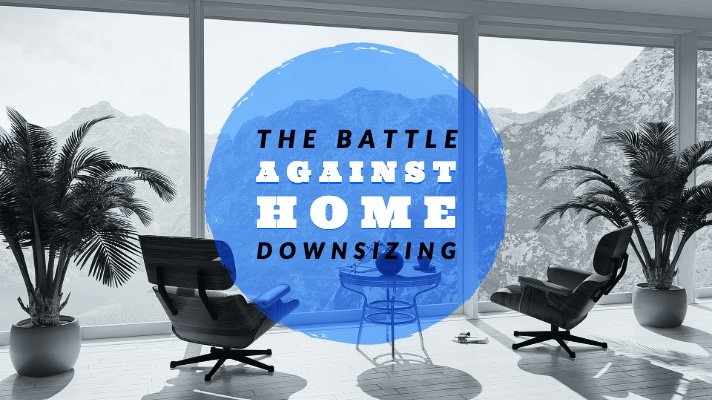 Best Home Downsizing Advice
Downsizing your home is a complete overhaul in the way you live. But, it might be right just the right move for you, depending on your current situation. Downsizing to a smaller home is very popular with retirees for many aspects. An important component when looking for houses to downsize is to check attic rooms to see if you can fit some of your personal belongings into them later on if needed. To save on home costs, the less stuff that you have, the more compact the space you will need to store everything. Keep reading so you can find out the top 10 most important reasons to downsize your home.
Every living space, big or little, has an issue. Keep in mind that when you're furnishing a smaller space, one of the most important things to remember is scale. Make sure to analyze all aspects according to the area you need based on your personal belongings. All of the points can contribute to the struggle with home downsizing.

Top 10 New Reasons to Downsize a Home
Move into a neighborhood closer to your kids.
To get a property that is easier to maintain.
Cash the equity out and invest it.
Detach yourself emotionally from your old house.
Cut your monthly expenses in half.
Free time in your schedule.
Clean out your closet and give away things that you don't use anymore.
Reduce stress and get more freedom.
Travel and explore the world.
Move into a retirement community.
Move into a neighborhood closer to your kids
There are many benefits of downsizing your home, including the most important that is enjoying life. A simple life close to your kids can not allow you to spend more time with them, but to also reduce the number of shores you need to do where you are currently living in. Bigger homes require extra money to maintain in excellent conditions.
The opportunity of downsizing can allow you to reduce the monthly mortgage payments or even eliminate having to pay a mortgage if you have enough equity to pay cash for a smaller property. Moving into a new neighborhood close to your kid's will give you peace in mind. Knowing that you are driving distance from their college, it will require less energy and effort to resolve any inconvenience or emergency.
Depending on the home prices, and square footage of the new neighborhood you're looking into buying, the overall expenses can be reduced, including the amount of property tax you currently pay for your home. Selling a home with equity can provide you with enough cash to pay your kid's college tuition, placing him or her in a better financial position, not having to incur in student loan programs.
To get a property that is easier to maintain
Large home with a lot of square feet can be very demanding when it comes to keeping it clean and organized. A smaller home requires less time to maintain. Therefore, if you downsize, it saves money, and you will have more time to spend with your family and friends.
Paying off your mortgage can be another benefit from downsizing. Most buyers realize all the time spent and the energy used to keep their old property beautiful and cleaned after they reduce the size of their current home. The new home will not come with enough storage space; therefore you are going to have to start getting rid off unnecessary items before moving into your new property.
The money you save from not having to maintain a large home can allow you to keep more net income from your current business or allowance. I always encourage my clients to talk to their financial advisor when it comes to retirement planning on an early stage of their life. Less home maintenance will provide you with a better economic environment, and this will be good in every aspect of your life.
Detach yourself emotionally from your old house
Being emotionally attached to your current house is one of the most common home seller mistakes in the real estate industry. Whenever you want to buy or sell a property, you have to take emotions out of the picture. Real estate agents can provide you with great insider tips, and also they can act a barrier to protect your best interest when it comes to selling your home.
By being emotionally attached to a home, you can miss the opportunity to sell your home on a seller's market. Hence, you can end up selling your home in a declining market. A bear market is not the seller's best friend in the real estate industry. Talk to a realtor to see what are the current market conditions of your area. He or she can provide you with a comparative market analysis. A CMA can give you an idea of how much your home is worth.
Cut your monthly expenses in half
On average, besides credit card bills, the mortgage payment is one of the most significant expenses in a regular family budget. By purchasing a smaller property, it not only reduces your mortgage payments, but it also allows you to plan for the home buying process with enough time ahead.
Cutting your monthly expenses in half can be the result of a proper home downsizing transaction. Obtaining a property with less living space or total square foot while looking in a wider market will provide the chance to purchase a home at a lower price. Depending on the amount of equity your current home has, you can finance the new house or pay cash and eliminate the monthly mortgage payment.
If you finance the new property, you can keep the equity as an emergency fund in your savings account or invest it to produce more monthly net income or cash flow.
Free time in your schedule
One of the benefits of downsizing your home is to free time in your schedule. A larger home demands more time to maintain. Most home buyers only get to realize all the time spent on shores after they purchase a house with less square feet. The money coming out of your debit cards will reduce significantly.
Home maintenance for properties that have lots of square footage also requires extra money, energy and effort. Downsizing is an excellent method to reduce the amount of time and labor that you put into a property. Bigger homes do not allow you to spend more time with your family.
Clean out your closet and give away things that you don't use anymore
Getting rid off old clothes, and boxes will make a cleaner environmental impact in your life. Your current home probably has the storage space full of old boxes and things that you probably will never use. When buying a smaller home, the amount of storage space will be reduced significantly.
Taking personal items that are in good condition to goodwill is a common thing for a home seller looking to downsize their home. Giving furniture to family and friend is also an excellent humanitarian help. Instead of throwing away everything to the trash, you can recycle most of your items and give them to a person that can use them.
Reduce stress and get more freedom
The house that you are currently living on is probably not allowing you to live a simple life. To reduce stress and start enjoying life, you can start by minimizing the number of activities you are required to do on a daily bases.
That is why I encourage my clients to talk to a financial advisor early on so that they can invest their money, and start a retirement planning strategy.
Reducing your more significant expenses like your monthly mortgage payments, credit card bills, and even old student loan accounts will also give you more financial freedom. Eventually, many people downsize their home to reduce the amount of stress from having to do a lot of home maintenance on bigger homes.
Travel and explore the world
Cashing in your home's equity to travel can be another reason to downsize your home. The more money you save is crucial if you want to explore the world. Liquidating a home's equity is commonly used for paying off your mortgage, keep an emergency fund in your savings account, pay off an old student loan or as a downpayment when home buying.
With the extra money, you can travel the world and take Getty images. Downsizing with an experienced real estate agent that can provide you with insider tips if you want to buy or sell a property is crucial.
Downsizing most of the time reduces your mortgage payments, property tax, amount of time that a home requires, and more if the square foot and home prices are less than the property that you are currently living on. So if you want to travel the world, call your agent, ask him what the benefits of buying using a wider market range are.
Move into a retirement community
Paying off your mortgage and not having to finance another property is the best scenario when you downsize. A retirement community has excellent benefits. Provides homeowners with transportation to events, in house repair or home maintenance, and other benefits that saves money in the long run.
A retirement community provides opportunity, and you can find great home prices in some areas of south Florida. It is also a great option if you do not want to spend any time doing home shores. You can use the equity of your home to eliminate your monthly mortgage payments, and you can pay cash for an apartment with less square feet.
Put Some Cash In Your Pockets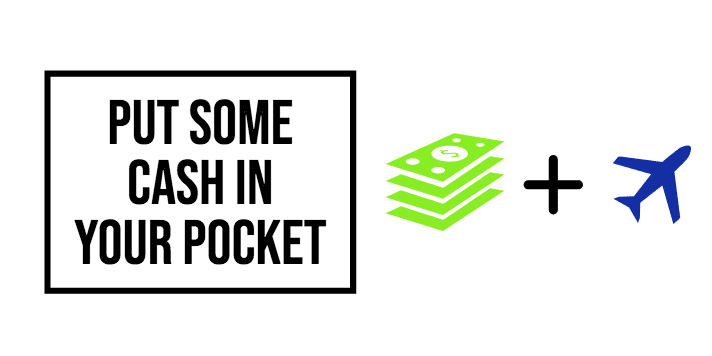 You've probably been contemplating downsizing your house for a little while, but the original thought of it is almost overwhelming. Even when you honestly believed you'd never downsize the family home, it will help to plant the seed that it will possibly happen well before it does. Ask a knowledgeable real estate agent that will help you determine what your house is worth and show you options for cutting costs. Tiny homes are a developing trend.
Downsizing your home may be an excellent method to cash in capital gains and make a new expanse of absolutely free time in your life. But there are a couple of things to analyze before you downsize. By downsizing before you place your house in the marketplace, you can make your home look even more extensive than it is really, thereby increasing its salability.
A more compact house also requires fewer resources to develop and maintain, which makes it a more straightforward, more environmentally friendly option. It is easier to redecorate and renovate. A tiny house is necessarily a studio apartment on wheels. Growing up, most people think a large home equaled success and decent fortune. Thus we worked hard to be able to get our dream house.
Other Reasons to Downsize Your Home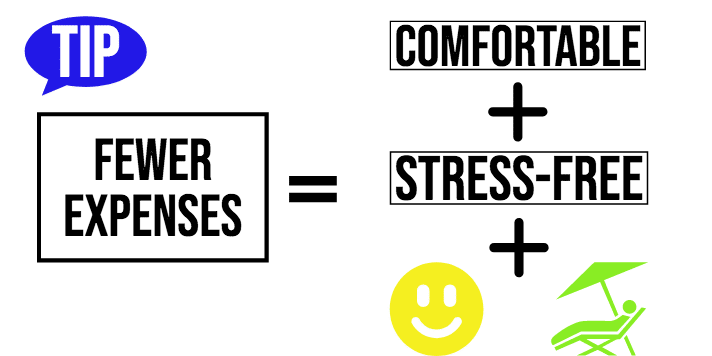 How to get started downsizing your house will depend upon your circumstance. Even in retirement, your home is very likely to be your main expense. Home downsizing is one method to look for a comfortable and sustainable means of life. You might not need such a large home after your children have gone.
Taking care of a larger home may be a big hassle, and you might want a house without stairs for precaution. Try to remember, the best method to understand which items to bring into your new home depends on what is essential for you.
If you think of what you use in your house on a day-to-day or week-to-week basis, it amounts to a fraction of what's actually in your residence. Whenever you have lived in a home for quite a long time, the thought of moving can become overwhelming. Converting your home's equity into cash will allow you to invest for more cash flow or spend more with your debit cards.
Living a simple life
Downsizing your house can be a complicated procedure, especially in case you live in a region where it's tough to sell. For instance, it is not best to sell your house in a down market and buy in an upmarket.
Other people that should be thinking about downsizing to a smaller home are those who feel they live beyond their means and desire a more affordable way of life. While it may appear prestigious, you've made it and already experienced a large residence. A change to a small home might be the choice that makes you happier. It could allow you to live a simple life or a more sustainable way of life.
Organizing Yourself
Purchasing and selling homes can be costly and volatile endeavors. Folks also downsize their homes for an assortment of explanations. Especially when they have lived in the very same home for a long time. A lot of objects in the house might contain memories and precious moments that you're reluctant to part of your life.
Moving means reducing what it is possible to take with you to the new residence. Letting go of the house you've been making memories in for years can be difficult. Additionally, downsizing your present home could leave you with extra money that you can put into your next property. De-cluttering and downsizing can be challenging, but I promise it's well worth it in the long run.
Before going into the entire sorting stage, ensure you've got a clear idea about what you're planning to bring. Changing the way that you live during retirement by downsizing doesn't need to be painful. The result can be a house that is easier to clean, and a compacted home with less space to wash.
Final Advice
If you're downsizing to reduce your monthly expenses, you should be mindful about the decision you're making. What many of us don't understand is that downsizing can save you a good deal of money. Having a realtor to guide you through the expenses of purchasing a more compact home is very important. This way, you can work out how much will your net capital be after you sell.
Most of the expenses are probably going to be covered by your capital gains. Downsizing could be an excellent alternative method that saves money. Go to our home value estimator to calculate how much your home is worth. You can also read other related articles in our real estate guide page. Look for an investment calculator before buying a business with the cash benefits obtained by purchasing a smaller home.