How to Sell Your Home in a Declining Market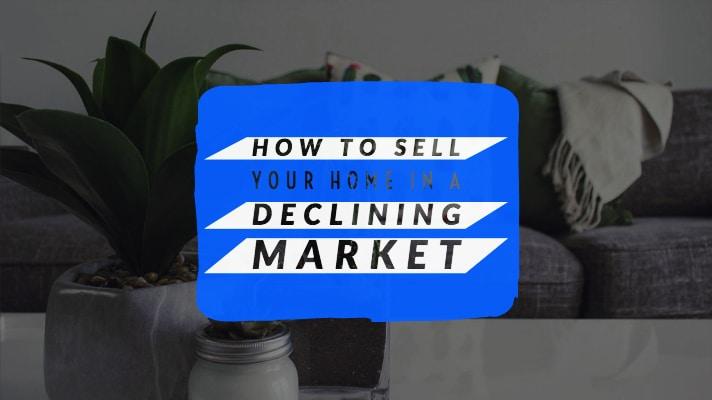 Secrets to Sell Your Home in a Declining Market
The bear market comes with no warning. At some point, the markets tend to recuperate, and then you will have the opportunity to sell your property at it's maxed value alongside a real estate agent. If you're interested or live in the Miami housing market, you've probably read that the crazy hot market never seems to cool down, especially if you are a first-time homebuyer trying to purchase a single-family home in the past couple of weeks. Whenever you are planning on selling your house, you will want to sell it in a market similar to the current Miami housing market. Always to try to avoid selling your home in a declining market.
Top 5 Key points to evaluate if you need to sell your home in a declining market
Reasons to sell
Finding the best agent to sell your property
Homes on the market
The market value of your home
Mortgage rates
Reasons to sell
Before you take the next step, you should consider meeting a few of the local top real estate agents. Selling and buying real estate goes hand in hand with the current market conditions. The market is going to determine what a potential buyer is willing to pay for a property. Recent home sales are essential to evaluate when trying to sell a home on a buyers market.
As a home seller, you want to make sure to explore all your options. Defining your motivation is crucial to determine if you must sell or if you can wait to sell in better market conditions.
Top real estate agents are a great source of information when it comes to property values and market trends. Agents can help you determine if it is in your best interest to sell your home according to your present situation. Meet with an agent an evaluate your reasons to sell.
Finding the best agent to sell your property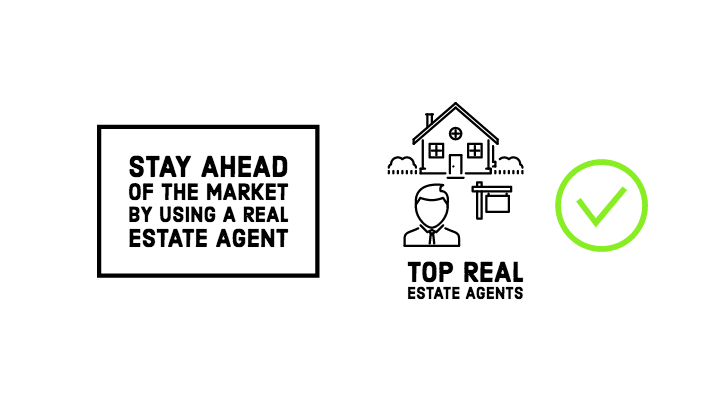 The majority of buyers and sellers are still utilizing the services of an agent to sell or buy properties in the United States. Top real estate agents usually work a specific niche or market, and they have experience and knowledge that give them an edge on a local level.
Agents understand property values and overall market situations. Also, they can provide you with a comparative market analysis with the latest purchase prices of sold properties in your area.
By pricing your home right from the beginning, you are going to have a competitive advantage and will stay ahead of the market. Eventually, your home is going to sell fast if you price your home right, avoiding having to lower the price of your home as it sits on the market.
The experience of an agent with local knowledge is going to give you that advantage and much more. Top real estate agents will provide you with home selling tips on how to prepare your home for sale, upgrading the curb appeal, how to sell your house in the spring, and others.
Homes on the market
Before placing your house on the market, you have to know what is the current market situation. Your homes price is going to be the final amount paid by the potential buyer at closing. As a home seller, you must do your due diligence and price your home right from the first time it hits the market to attract as many home buyers as possible.
Also, you need to make sure you are working with an agent that knows all the homes on the market or homes listed for sale. Selling a house on a buyers market is very competitive; that is why it is crucial to understand the overall condition of the other properties listed in your local market.
By knowing the condition of the other homes on the market, it will allow you to make an informed decision when it comes to making any upgrades or pricing your property competitively.
The market value of your home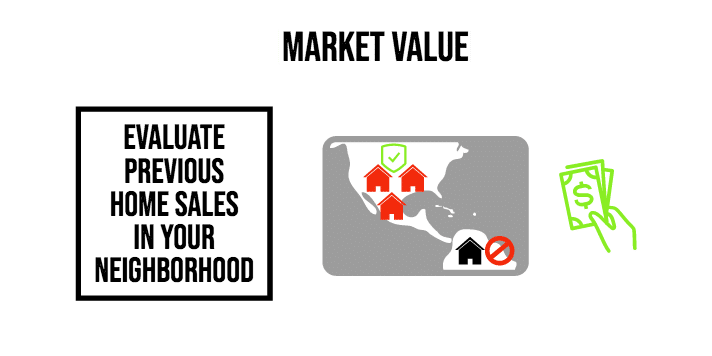 Evaluating previous home sales in your neighborhood is essential to determine the market value of your home. Pricing is the most critical factor to determine if your homes sell or not. Buyers and sellers meet minds depending on how much the potential buyer is willing to pay, and if the home seller is willing to accept the current offer.
With the development of new technology, home buying and selling experience are getting complex. You tend to see buyers and sellers make a more precise decision, and this is because most of them are more educated or an experienced local agent has guided them through the home buying process.
Previously sold properties are the leading guide that drives the market value of a property. Buyers and sellers can come to a price agreement, but if the property is being financed, the closing is still going to be subject to an appraisal.
Mortgage rates
A potential buyer personal finance is crucial during the home buying process. A home buyer debt to income ratio and credit score is going to determine their purchase power or the amount that they can afford. Other things that can affect the financed home purchase process are mortgage rates, property tax, home insurance, and HOA fees.
Whenever inflation is accelerating in the US market, the rising interest rate tends to be the trend to follow, affecting consumers directly when selling and buying a home. When selling your home, always keep up to date with the real estate news and the financing market.
For a home seller, the rising interest rate is generally a good sign, and it also is a positive sign for the overall real estate sector. Also, keep in mind that mortgage rates will not matter if you're considering to accept a cash offer from a buyer that is dedicated to real estate investing.
Real estate Investing
A seller sometimes can back from a contract before closing. Keep in mind, in most cases, the only way a purchaser can back-off from a commitment is if one of the purchaser's contract contingencies is executable. So always keep in mind that working with all-cash offers may result in a faster transaction.
There are many different ways to invest in real estate, short sales, REO, Multi-family, commercial real estate, or even business. On a bear market, your home isn't going to sell as fast as it would sell on a seller's market. The exception to this general rule is that real estate investors love to buy properties on down markets.
An exciting story about real estate investing is how a famous real estate investor called Robert Kiyosaki bought his first investment in Hawaii. He was able to finance 100 percent of the property by paying the downpayment with a credit card. This story is an excellent example of how real estate investors can also come to your market and make offers for properties.
Secret Strategy When Selling on A Down Market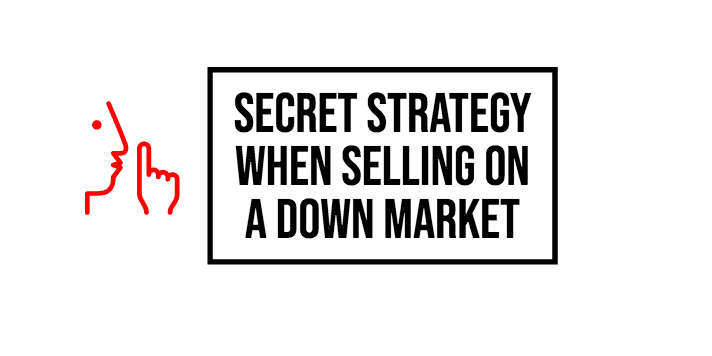 Selling your home can be a significant life event, and in a bear market, it's essential to plan before listing your property for sale. Without the right price, even just a stunning house can sit for months with no offers.
If you wish to sell your house on your own, you will need to do your homework. Without knowing all the homes available on the market, you're going to have a tough decision ahead of you.
Tip: A secret strategy that we have used in the past with our clients is to sell your property tenant-occupied. By doing so, it will attract potential buyers dedicated to real estate investing.
If you plan to sell the property as a tenant-occupied home, you eliminate the risk of having the property sit on the market without producing any income. Most first time home buyers will be required to fill out plenty of forms when trying to purchase a house financed. Most real estate investor will offer cash in a down market to acquire properties to hold and rent for positive cash flow.
Personal Finance
Before providing your social security to any mortgage lender or loan originator, you can set a meeting with your financial advisor to discuss your current financial situation. He can further evaluate your options according to asset allocation strategies or refinancing options to determine if it is more convenient to wait to sell or to list your property on the market.
Keeping a home as an income producing property is always an option. Your financial advisor can also provide some retirement planning at a personal level. Having multiple properties as income streams can equip you with the flexibility to generate positive cash flow.
With the right combination of real estate properties, stock market assets, and retail businesses, you can prepare yourself to enjoy financial freedom in the long run. Always consult your personal finance with your financial advisor periodically.
Declining Market Essentials
First of all, it is essential to be familiar with the marketplace. Also, a seller's market is the best market at which you may sell your home fast for the best price. Thus, every market goes down, and you can confirm this with the latest stock market bear run in December 2018. When it has to do with the Miami housing market in 2019, it is a somewhat different story.
Check the market value of your house by asking a real estate agent to evaluate your home. You can also approach any popular real estate website to get an overall estimate for your house. The ideal time to purchase a home or an investment property is not while the marketplace is scorching hot. The same goes for selling your property, the best time to sell a house or investment is not in a declining market.
A stable market is one which has population development plans for the near future, and this can also be another market to consider when you are trying to sell your home.
Bear in mind; your home buyers are both a critical portion of the marketplace and a market that talks to you. The real estate industry of yesterday is much less reliable as of the real estate industry of today. If you genuinely need a property, you can get well-prepared beforehand and won't need to throw a Hail Mary.
The real estate market is always changing; having a reliable real estate agent can be very useful. Selling your home in a declining market will result in reduced traffic performance; it is overall not a wise choice.
Things to Avoid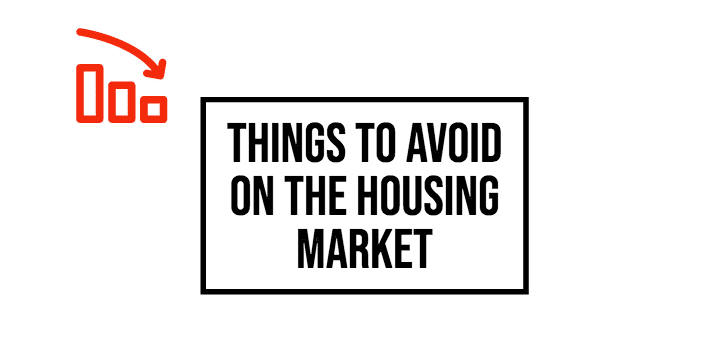 Always expect to have wise real estate investors come into play and make a low-ball offer. If you want to understand to more about how to choose between offers, read our related articles. Overall by accepting an investor offer, you will probably not receive the best selling price for your house.
On the other hand, if you take an investor's cash offer, they will probably do home inspections within the next days. If the house is on fair conditions, you might sell your home pretty fast. Usually, the closing process with all-cash offer tends to be faster than the closing process with mortgage approvals.
It is vital not to overprice your home if you are trying to sell in a declining market. Do not expect to trade for the best price in this type of market. Also, do not expect to receive good news when you're trying to find out how much your house is worth. When you're getting prepared to sell your home in a declining market, try to avoid making any significant renovations before selling.
Home Selling Tips for a Real Estate Bear Market
If your home is bright and cheerful, it is going to be more inclined to sell. Selling a home may be a frustrating job as it is. If you need to sell your house fast because of money needs, it gets incredibly challenging to do so in a declining market. Attempting to sell your home in a slow housing market,
Here are a couple of home selling tips:
Do not overprice your house
Make sure to keep the grass cut
Get rid of dirty carpets
Professional photographs
Upgrade your curb appeal
Sell your home in the spring
Avoid having to lower the price periodically
Get home inspections done before listing your home
Keep up with the latest real estate news
So now that you know if you genuinely will need to sell a home fast or not let's move on. Evidently, in a buyer's market, there are many houses in the current market. Thus a seller must get an edge to compete. There are more than a few reasons not to sell in a declining market. If you overprice your home in a location where the price is declining, you might never sell your house. Keep in mind, the photos of your house are the very first impression a potential buyer will see online. So the faster your house posts on the market with good pictures, the better you'll be.
Final Thoughts
To make the most out of selling your property in a declining market, it will help to think through a number of the options beforehand. Selling homes in a bear market may be a tedious procedure. In the event the current market crashes, then it might become a more stressful experience. Each new house on the market increases the competition and the cost required to advertise also increases.
For the last couple of years, homes in Miami are sold quick after they were listed and usually higher than asking price. You will never know who may be looking for a house in your region. Apartments are taking more time to sell than single-family properties. Work with a local agent that can provide you with the latest purchase prices in your area. He or she will have an idea of how much homes sell in your local market, and the costs to sell your property.
Quite simply, your property is a good investment if you live in the Miami area. The final homes price is going to be determined by mortgage rates, market situation, property tax, previous sold purchase prices, and more. As a home seller, you need to understand that the house is going to sell for what buyers are willing to pay according to the market prices. For more information about How to sell your home in Miami, click on this link for more related articles.