Choosing Between Multiple Offers on a House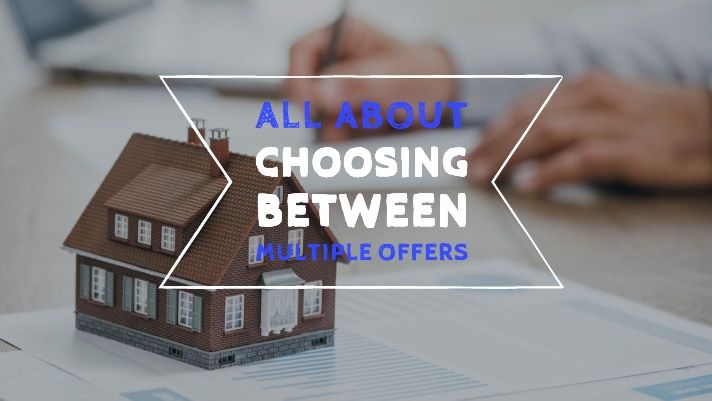 Multiple Offers on a House
People can start putting money into real estate even when they are still in college. Investing in real estate can be a lucrative alternative, but everyone should make informed decisions and take consistent action to be successful. Selling your home in Miami or somewhere else in Florida can be tricky, and deciding on the wrong agent can be a costly affair. A real estate agent can be a great asset when it comes to choosing between multiple offers on a house, especially if you're starting as a real estate investor.
What makes a good offer?
Making an offer on the house is going to depend on many factors. Home buyers always want to keep the purchase price as low as possible, and the home seller wants to receive the best qualified and the best price offer. A multiple offer situation will be the best scenario for a seller.
As a home seller, you want to make sure you accept an offer that is going to close the deal. Sometimes an offer that is too good to be refused might not be the best offer. Pricing your home right from the first day will place you on a multiple offer situation. Hence, creating a bidding war that will eventually result in multiple offers on houses. A homeowner will also have to choose between cash offers and financing offers.
Cash offer
As a seller, accepting a cash offer will eliminate the financing contingencies, therefore increasing your chances to have a successful closing with fewer days to close. Typically, a cash offer can close within 15 days of the purchase agreement.
Financing Offer
A home loan will require a buyer to go thru a loan application process when buying a home. Mortgage lenders typically will require 30 to 45 days to complete the loan process. Financing offers are also subject to an appraisal in most cases. Having more contingencies will make an offer with a home loan less attractive when selling your house.
A buyers agent will present the purchase agreement together with a pre-approval letter from the mortgage lender as proof of funds.
Common Mistakes of the Seller
When selling your house, it's easy to make mistakes. Selling your home can be easy and stress-free only if you have the proper guidance. Yes, it is discouraging to sell your home without knowing the process of selling in a multiple offer situation. Therefore, working with a realtor will allow you to concentrate on your primary source of income, and an agent will help you identify mistakes to avoid dealing with multiple competing offers.
Top 10 Mistakes of Multiple Offers on a House
Not receiving the very best price for your home
The pressure to accept any offer that arrives in
Prolonged closing due to the failure of consistent follow-up
Inadequate real estate marketing of the house
Highest does not mean the best
Dismiss contract contingencies
Overlook the number of days to close
Earnest Money Deposit
Forget to Get a Price Evaluation
Downpayment Amount
Not receiving the very best price for your home
An excellent listing agent will price your home according to the local market. The cause of not receiving for your property relies on a lousy job when it comes to pricing your home.
Also, a top real estate agent will first evaluate the condition of the current market. Knowing if you are dealing with a buyers market or sellers markets will give you an advantage when it comes to nailing the price tag of your property.
Once you have evaluated the current homes on the market and the previously sold homes in your neighborhood, you can decide if you need to make home improvements to get you home up to what buyers expect in your area.
Lots of small DIY home improvements can boost property values. If you haven't done home inspections, it will get a great place to start. You can find out everything that is wrong about your property, and fix it before listing your home for sale. Home inspections are an excellent tool for finding selling objections before the home buying process begins.
The pressure to accept any offer that arrives in
Buyers and sellers will have to deal with handling multiple situations during the home buying process. The home sellers in specific will need to learn how to deal with low appraisals, receiving multiple competing offers, figuring out their home value, and more in-depth home selling topics.
Having the pressure to accept an offer is another situation that homeowners will have to deal with when it comes to home selling. Selecting the right offer can be the difference between finalizing a deal on the closing date or having your home lingered on the market.
A high price isn't going to place your property in a bidding war zone. Hence, pricing your home right from the first day will allow you to receive multiple competing offers.
Avoid the situation of feeling pressured to accept an offer by hiring a top real estate agent that has experience with handling multiple home selling scenarios.
Prolonged closing due to the failure of consistent follow-up
The closing date is the most important day during the home selling process. Following up with financing offers FHA loans, Conventional loans, or VA loans is extremely important to close a deal on time.
Failing to do a consistent follow-up could not only prolong the closing day, but it can also make a deal fall apart. Also, other factors like homeowners association estoppel letters and open permits can delay the closing day for months.
If you want to buy or sell real estate successfully, work with real estate professionals that have a proven record of transactions, and know your local market.
Inadequate marketing of the house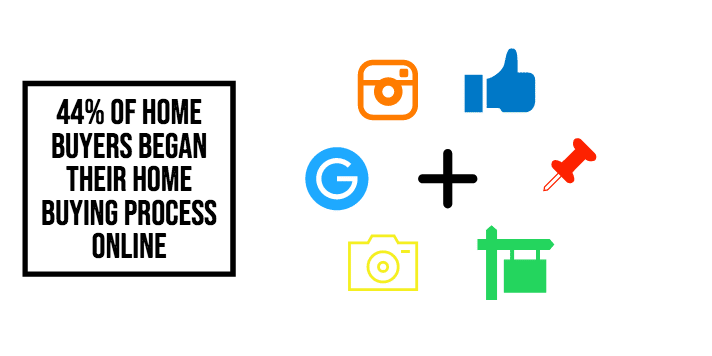 Real estate marketing in extremely important for receiving multiple potentials offers on a property that is for sale. Evaluating different offers and selecting the highest best offer with fewer contingencies can contribute to a smooth home selling process.
According to NAR ( National Association of Realtors), 2018 Profile of Home buyers and Sellers, 44 percent of buyers began their home buying process online. As an FSBO or as a first time home seller, if you do not have an online real estate marketing strategy, your chances to sell your home will get reduced significantly.
Before selling your house on your own, read a seller guide to understand more about the home selling process. There are plenty of featured articles online that go over the steps to sell a home under different market conditions. A real estate guide can show you the major mistakes to avoid, as well as the importance of real estate marketing when selling a house.
TIP: Social media marking is going critical for the real estate marketing industry in the years to come.
Highest does not mean the best
As a home seller you have probably asked yourself, How can I receive multiple offers on my house? The best answer is to price your home below fair market value. By pricing your home under market value, you will attract the majority of first-time home buyers looking in your area.
An excellent pricing strategy leads to receiving multiple potential offers. If you are working with a licensed realtor, the national association of realtors code of ethics requires all agents to disclose all offers to their clients.
When evaluating different offers from potential home buyers, some times the highest offer does not mean is the best offer nor that it will conclude on a successful sale on closing day. The experience of a top real estate agent will come in handy when choosing between multiple offers on same house.
Dismiss contract contingencies
A purchase agreement can consist of many contingencies to protect both buyers and sellers. Accepting a cash offer will result in fewer contingencies and eliminating the obstacle of not being able to sell due to low appraisals.
An experienced agent is well aware of most of the contract contingencies, and he or she will be able to consistently follow-up with all the tasks needed to seal the deal at closing day.
Overlook the number of days to close
Making multiple offers on houses is an aggressive approach common seen in a buyers market. Most investors will send low ball offers to different properties and will only visit properties which are willing to sign a purchase agreement.
When it comes to the residential sales or purchase contract, you need to observe small details, precisely the number of days to finalize the transaction. Cash buyers will be able to close the deal in 15 days or less if the property passes home inspections.
On the other hand, financing offers can take even up to 60 days, and some complications on transactions can make a deal take longer to close. Hence, working with an agent with local experience will allow you to avoid some mistakes when selling your home.
Earnest Money Deposit
Earnest money is a cash deposit that you put into an escrow account when a home seller accepts your offer. Most real estate agents will also call this cash deposit an "escrow deposit." The earnest money will serve as a good faith deposit, and it is typically stipulated in the contract to show that the offer is serious.
The seller may be entitled to keep the money If the buyer breaches the purchase agreement. Most escrow deposits serve as a guarantee to the seller. An offer that comes with a higher earnest money deposit shows that the prospective buyer is willing to commit to the transaction, and is ready to overcome any obstacle to complete the deal.
When selecting an offer, the earnest money deposit amount plays a crucial role.
Forget to Get a Price Evaluation
A home evaluation is crucial to determine the list price of your home. The very first step of selling your home should start by getting a free home estimate from your local real estate agent. That is correct; most agents will be prepared to provide you with local market information.
An agent can provide you with a comparative market analysis which consists of a professional estimate of your home based on previously sold properties and active listings in your neighborhood. Not getting a price evaluation is one of many mistakes to avoid when selling your house.
Downpayment Amount
The downpayment is the amount of money that a mortgage lender or bank requires you to pay to the seller in order to purchase the property. Downpayment amount ranges are typically from 3.5% to 20% depending on the type of mortgage. Most mortgage lenders require that you have the downpayment available in your checking or savings account several days before the closing day.
Your chances of getting your mortgage approved increases if you bring a more significant downpayment to the table. Therefore as a home seller, you want to make sure you evaluate the amount of downpayment that the prospective buyer is bringing to the table.
Keep in mind that a large downpayment is not going to guarantee that the mortgage is approved. Other factors like credit score, student loans, credit card payments, car payments, property taxes, home insurance, and more also play a role during the mortgage approval process.
How can a Realtor help you?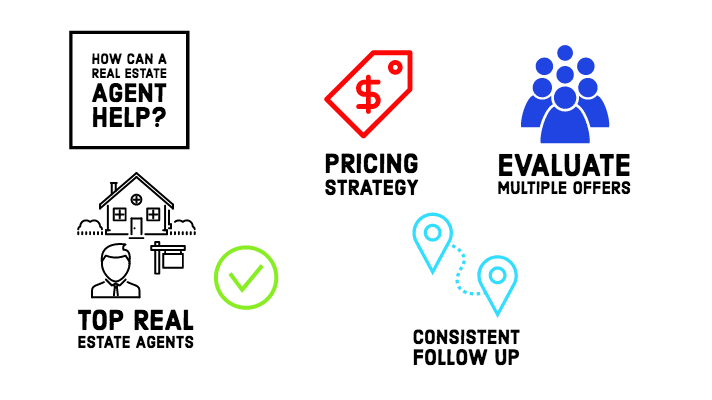 When a realtor has marketing experience, you'll probably find several individuals looking at the property within an incredibly short period. Therefore you could expect a more significant number of offers that the owner is going to receive.
Sometimes, the signs are not as clear if the property is a good fit or not for the client. That is why selling a home with an agent that knows how to deal with multiple offers is crucial for any investors.
It can be overwhelming on how to start selling the property, mainly if it's the very first time. I was fortunate enough that my first real estate investment property was a total success, but that is not always the case. That is why it is crucial to have an experienced realtor to guide you into choosing between multiple offers.
The seller will sense and get a better feeling the day of the open house. Individuals can do everything necessary to buy a house nowadays. For many people, purchasing a home is probably the single largest financial transaction of our lifetime.
Keep in mind that the most significant investment in the house after the purchase process is the renovation. That is why selling an old and ugly home could be very complicated.
Not working with an Agent
Moreover, as soon as you are thinking, should I sell my home, you should start thinking about reducing the expenses for the future owner. When you're deciding to sell the house, you must talk to an experienced agent. If you opt out of selling your home on your own, know that it is necessary to have someone you can count to facilitate the process and provide expert advice.
There is an increased risk where you could end up paying the mortgage on the property for a prolonged period if the house is not sold. It is a considerable risk, especially in the case of a decline in the housing industry.
If you sell your home, you are likely going to buy another one, for which you will require a down payment, as well as monthly mortgage payments. It the end, you could end up with two monthly mortgage payments, primarily if your house is not marketed correctly.
People today decide to sell their homes for several reasons. If despite the tax exemption on capital gains, you choose to transform your house into a rental property instead of selling it, you can depreciate it for tax purposes. Selling a home is naturally a complicated procedure.
A realtor will provide all the work of marketing and will assist you in buying a new house. Some realtors might accept a lower commission rate if approved by her or his brokerage.
Critical Pieces
With the right strategy, you would end up securing an offer pretty quickly. If you are anticipating receiving an all-cash offer, make sure the buyer sends in the proof that they can afford the transaction. Also, make sure that the buyer has enough to cover all of the closing expenses on his end. It's imperative to realize that real estate offers aren't binding; therefore, sometimes an all-cash offer can result in one of the best choices in most cases.
Each offer has different advantages and drawbacks. Most all-cash offers tend to be lower and commonly used as a negotiating strategy. Be flexible and patient, if you get an unacceptable offer through your realtor, do not reject it at once. Keep in mind that a way to pull a good number of proposals is to have an open house.
Another way to attract various offers is to stick out in some manner. Some people use an approach of drawing many proposals just by keeping the property on the market for a specific time. Be very careful with this approach because it can be a very risky one. It's all going to depend on the type of market your area is currently in. Supply will determine the ideal price offer to accept for the house you're selling.
What to do if multiple offers on a house arrive?
Evaluate the following aspects:
Amount of earnest money deposit
Check if it contains an escalation clause
Price value terms on the purchase agreement
Days of home inspections
Contract Contingencies
Can you accept multiple offers on houses?
The answer is no. During a real estate bidding war, you want to evaluate all the offers and select the highest best and with the most favorable terms. Also, you can accept backup-offers in case the current one fails to close.
Final Thoughts
Most people think about investing in real estate due to the potential for higher returns in contrast to other assets. No matter when you start, real estate investing is among the best assets to acquire for your financial portfolio. Traditional real estate investing is a well-known means to raise your wealth, but there are some key points you should have a look at before you leap.
In the procedure, "for sale by owner," sellers lose many prospective inquiries and offers on their properties. A trained real estate agent can provide an accurate valuation of your house.
If you would like to be referred to as the ideal agent feasible for the job, then feel free to contact us. The best real estate agents are the ones that can present your home to the most qualified buyers.
Conventional financing companies might not have more local knowledge of a particular market. Thus, a realtor of a local company can better handle the circumstance and negotiate for your benefit. Get more information in our latest real estate guides.