Home Seller Mistakes | Top 10 Selling Blunders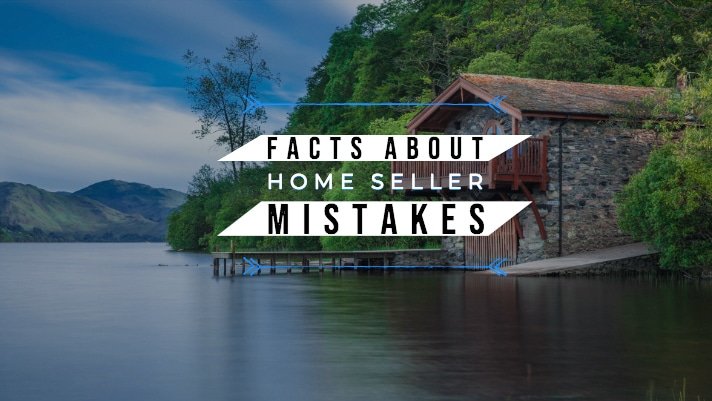 ­­Biggest Home Seller Mistakes
The majority of people will overprice their house just because it's their house. If your house is overpriced, you automatically increase the probability of losing showings or offers. Therefore, overpriced homes tend to be discarded by prospective buyers before they even examine the actual property. Other major common home selling mistakes are that sellers forget to clean up the house and make it appear decent between showings. Also, home sellers don't upgrade their curb appeal for some reason. Keep reading to discover the significant home sellers mistakes that you will probably want to avoid.
You need to know many things when attempting to sell a house without the help of a top home selling realtor — many people around the country attempt to sell their home by themselves nowadays. The FSBO's trend might be on the rise, according to statistics from a variety of sources. Selling a home by yourself is hard. Nevertheless, it can be accomplished. If the main reason you've got to sell your house is health-related, you should consider hiring an agent. Also, If the reason you're selling your home is that the market is hot, then listing the house yourself could be an option.
If you decide to sale by owner, make sure you verify all the vital documents with the Title Company and proof of funds with the buyers agent. Keep in mind that when folks want to purchase a house, they will expect a person to respond to their inquiries and to be at the actual home for showings. Hence, have someone available to show them the house when they would like to see it. Analyze the recently sold homes in your area to make sure your home is not overpriced.
Top 13 Common Home Selling Mistakes You Must Avoid
Big price tag on your home
Not having patience
Being emotionally attached to your home
Forget to prepare or do home staging
Try to sell your home by yourself
Not being flexible with showings
Horrible marketing photographs
Not fixing major problems
Trying to sell a tenant occupied property
Bad real estate marketing strategy
Not having an answer
Working with the wrong realtor
Having a "Messy Home"
Find an explanation of each of these selling mistakes for you to avoid bellow:
Big price tag on your home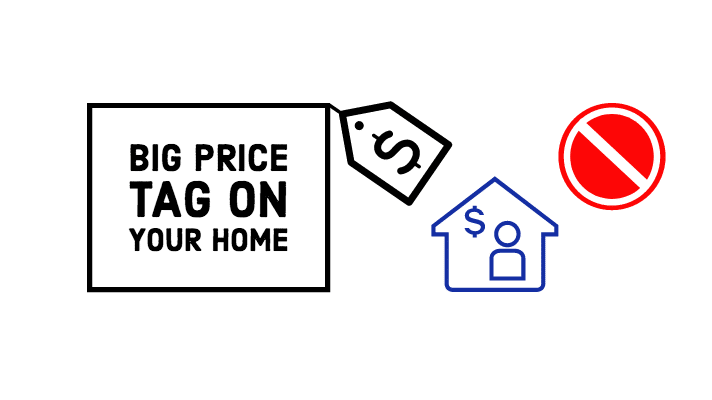 If your home is overpriced, then the odds are your house will not sell as fast as you want. Typically, when a home is overpriced, it's going to take longer than usual to sell. The longer a house sits on your local marketplace, the more probable it will end up stigmatized, and people will likely not even look at it. Also, potential buyers will not show interest in an overpriced house that doesn't fit their budget.
Overpricing your home could be a big turn off some buyers. If it has been sitting on the market for more than 30 days without an offer, as a general rule, you'll need to lower the asking price. As the number of days, your homes on the market becomes a negotiating tool for buyers' agents to reduce the selling price. If there are homes on the market for more than 180 days, buyers begin to wonder why it has been available on the market for such a long time.
An overpriced home will reduce the chances to draw potential buyers to your house. Hence, it is considered the top home selling mistake by most experts. You can use our guide on calculating the home value to understand how a home is priced, and the overall home sales process. Ask your agent when is the best time to sell your home in your local market. Overpricing your home is considered the biggest mistake when homeowners sell their home.
Not having patience
The process of selling a house is a rather intricate procedure that requires a great deal of understanding in the industry of real estate in addition to patients. It is essential to evaluate all the homes in the market and the recently sold homes in your area. Most sellers hire real estate professionals to help them calculate the home value to sell their home at the best listing price possible.
You want buyers to look at the complete potential of your house. Buyers that are represented by an experienced agent will eventually see your home. The overall home buying experience varies depending on the number of houses each buyer looks at. Now that you understand how to price your home correctly, listing agents or buyers agents will show your property more frequently.
As the home seller, the more you more you are willing to work with a prospective home buyer that's interested in your house, the more likely you're able to sell your house fast. Also, the very first couple of open houses might draw people that are curious about your home. With dedication and patience, you can sell your residence in no time.
Being emotionally attached to your home
It is normal to be emotionally attached to your dwelling. If your big family starts to shrink over time, then it may be time for you to consider to downsize your home. Choosing to sell your house can be emotionally hard breaking, but the good news is that you don't need to do it alone.
By utilizing the services of real estate professionals, you can rely on professional marketing skills and usually a proven advertising trajectory. Furthermore, a realtor can also serve as emotional insurance to guarantee that you don't let your feelings interfere with any negotiations.
If you're too attached to your home, you're very likely to commit an error in the home sales process. Lucky for you there is always a top home selling agent that is going to be able to help you avoid this costly home selling mistake. Interview multiple agents in your area, and select an agent that understands your home's market value as well as your current situation.
Forget to prepare your home before listing it
Never underestimate what you need to do before putting your house on the marketplace. Depending on the type of homes selling in your local market, you likely have to make some necessary pre-sale upgrades. You can list your house on the market without fixing any issues, but that isn't the perfect scenario.
It is always recommended to do a dry run as if you're seeing your house for the very first time. Tweak whatever interrupts the flow. Also, cleaning your home should go beyond the typical weekly or day-to-day cleaning job.
Keep in mind that selling your home is no straightforward procedure, in terms of both the real logistics and the emotional connection you have with your house. How well you prepare your home before you list it for sale affects directly on how much time it can take actually to sell.
Try to fix any significant repairs and give your house a homey look. By doing so, it can make a huge difference between selling your house quick or having it home sit on the market for a long time.
Try to sell your home by yourself
Whenever you're thinking of selling your own house, there is a lot of things you will need to learn about in a short period of time. Overpricing your home, for example, is one of the number one reason why most FSBO fail. What resources do you have available?
Some online home evaluation tools can give you an overall price target. But, most of these tools do not have current and accurate information. For the most part, they don't take under consideration current pending contracts in your market. Not to mention that they do not take into consideration the type of renovations that previously sold properties have had in the past. The secret to making a quick sale in a competitive market is pricing your house right.
You can simplify your life if you deal with professionals that are familiar enough with the home sales process. Most local agents can steer you in the right direction. Also, they have home selling experience, and they can protect you from avoiding costly home selling mistakes. Try to avoid selling to house flipping companies.
Not being flexible with showings
Ensuring that your home is prepared to show to prospective buyers at all times will allow for more buyers to have the ability to tour your house. Selling a house takes a good deal of commitment, and it's a lot of hard work.
After you take your time to prepare your house for sale, now is the time to open your doors to prospective buyers. You have a brief time to acquire the purchaser's interest in your home. Perhaps your house sell's fast, and you won't need as much flexibility after all.
The secret to a successful sale is exceptionally straightforward, put yourself in the very best position to be successful.
Horrible marketing photographs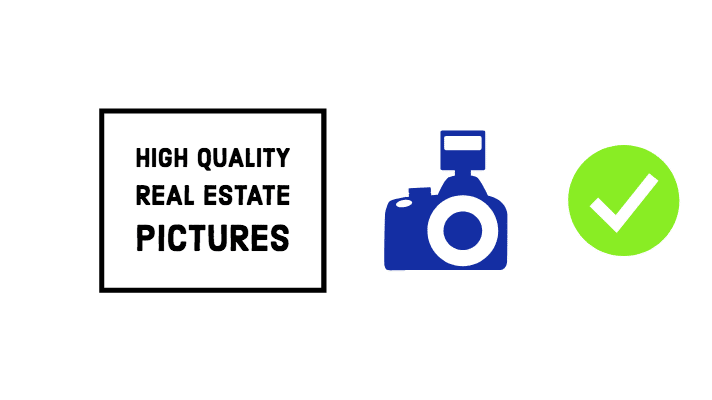 The photographs are the first impression of your home for potential buyers. Once you have listed your house for sale with crapy pictures, it will not be desirable to buyers. To improve the chances of you selling your house, make sure that the photos you publish have the highest possible quality.
Becoming a victim of poor pictures could be another home seller mistake that can keep your house on the market for an extended period.
A good photographer is one who can make the most of the property. Someone who can show that it is not just appearances. Giving the tone of good quality and the mood of the image too. Whenever you're trying to sell a luxury home, home staging for pictures and video for real estate marketing purposes is a must. More than 90% of home buying stars buy online searches, and your home images are the first impression.
The photographs are the attraction to attract everyone to visit your home. Tip: "Avoid looking like you're trying too hard on the pictures."Also, pay attention to the characteristics, the benefits of your house and what makes your home unique to find the attention of a potential buyer. Therefore, making your property the ideal luxury home. Great pictures will allow you to stay ahead of the other homes on the market.
Not fixing major problems
Whenever you are selling your home, you should make sure to address any major problems to avoid any inconvenience with potential buyers. Try to solve these three main home selling problems:
Roof problems
If you own a house, it is essential to understand how to inspect your roof for signs of wear and damage. A leaky roof can be detrimental and can cause additional damage. Hence, extra expenses.
Mold
Certain types of mold can be hazardous to human health in massive quantities and can cause allergic reactions and breathing difficulties. If there is mold behind a wall, you should get professional help to replace the walls. Mold removal can be quite complicated and even dangerous if there is a considerable amount of it.
Electrical safety concerns
You must address any electrical problem that may pose a significant fire risk. Be sure to hire a certified electrician if you have questions with your electrical panel. Also, ask the electrician to inspect your home to make sure all of your rooms are updated according to current local codes.
These are common problems when it comes to selling a house. By addressing them, you can put yourself on the right track to maximize the selling price of your home.
Trying to sell a tenant occupied property
Tenants are a definite wild card once it comes to selling a house. Unless you can find a real estate investor with cash on hand, the property can sit on the market for months. Most buyers that are trying to finance their purchase would pass on properties that are tenant occupied.
If the tenants don't agree to cooperate, then the landlord is going to have a difficult time showing the property. Especially if you are trying to access the property in short notice or at the wrong time.
Bad marketing strategy
Another key to selling your home quickly is by hiring an agent with experience in online real estate marketing. Most real estate agents implement campaigns aimed at the wrong audience. It is very likely that this is one of the biggest mistakes that local real estate agents face with adapting to online real estate marketing strategies.
Social networks also play a crucial role in any advertising campaign, as it allows you to promote your home quickly and efficiently. Ask your local listing agents if they use any marketing automation tool.
Choosing the incorrect colors
If you're painting your house for resale, choosing the correct colors can make a significant difference in your paycheck. Another common mistake home sellers go for is renting the house with the intent to sell. If you decide to rent your home while you're trying to sell, there's a high probability of missing out on some first time home buyers offers. Keep in mind that if you list your with an agent, he will do everything in his power to ensure mistakes are taking care of beforehand.
Small things like producing massive flyer campaigns and online marketing strategies will be the little things that will jazz your property up. Remember that a lot of beautiful homes will be available on the market. If your house is painted with an undesirable or rare color, most likely buyers will not attend for home showings. Having you have a room with a weird color of paint is another of the mistakes to avoid when selling your home.
Not having an answer.
If you realize that you are selling your home in a busy street, you may want to acquire some knowledge of what the local market dictates for your house. Make sure all hard questions are answered professionally and sensitively. Not having an answer is another of the common home selling mistakes listed in this guide because it can hurt the home buying experience.
The home selling process can be fluent if sellers hire local real estate professionals. Agents will be able to answer questions about the home sales process. For example, If the home buyer asks about closing cost, closing date, home inspections, and unpermitted work. An agent can provide an excellent home selling experience according to the local market
demands.
Wrong Realtor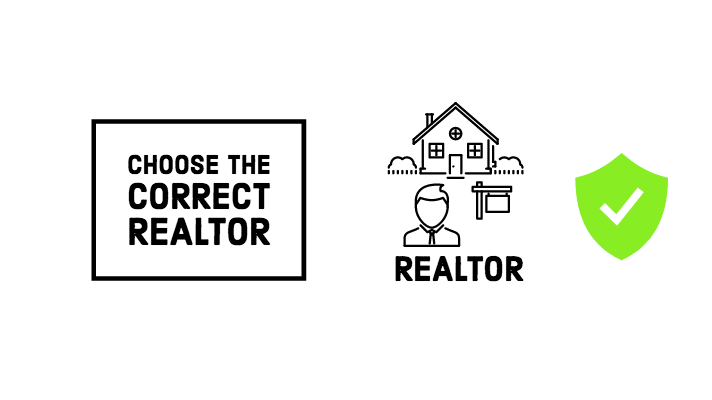 When selling a house, it's wise to use logic rather than emotion. By this time, you should have an idea of how bad things can get when you choose to work with the wrong realtor. A bit of good advice is to always ask around before choosing listing agents. Selecting the wrong realtor can lead to a bad home selling experience, and you might not get the best real estate advice for your listing price. Also, you can end up selling your home at the wrong time of the year.
Experienced listing agents will evaluate all the homes recently sold on your area. They will go and do home inspections and later make suggestions depending on the status of your home. If you are selling a luxury home in the areas of San Diego, San Jose, or Los Angeles you need to bring your "A Game" because the competition is not going to be easy. Selling a home isnt complicated, you need to make sure you do not end with the wrong realtor by your side. Interview multiple agents in your are and then choose according to their experience, real estate marketing skills and personality.
Having a "Messy House"
If you would like to close on a house quickly, you should find a way to stage your home in a distinctive style for prospective buyers. Before putting your home up for sale, you should make it appear at least semi-presentable. Understand that a messy house is one of the biggest home seller mistakes. Multimedia is a new technique on social media marketing that is becoming a trendy topic at the moment. Sometimes you will get a quick sale utilizing this technique. Some local real estate investors or house flipping companies might try to obtain your house with all cash offers or low ball offers.
A messy house is one of the most common home selling mistakes you want to avoid in Florida and also in states like South Carolina and Washington DC. Trying to sell a house with a lot of clutter becomes problematic over time. Most for sale by owner home sellers are victims of this mistake. Hiring an agent to sell your home can help you save time and avoid simple mistakes.
Final Notes
Typically, buyers will have to complete an individual application and qualify for a mortgage to take over your property. Usually, most buyers are going to submit an as-is offer on your house. During that time they should have any inspections performed that they feel necessary. A growing number of buyers prefer real and genuine content; they would like to see the actual property instead of just pictures. You must show your property to all buyers even if you think that they're unable to pay for the home. Also, many prospective buyers are uncomfortable sharing their ideas and concerns with a homeowner. Hence this results in a communication problem since the homeowner loses valuable feedback.
Sellers might know every portion of the house, but it doesn't mean they understand how to demonstrate a home to prospective buyers. Furthermore, when the seller knows of any material defects, they will need to be disclosed to future potential buyers. He or she may need to make certain concessions the closing cost depending on the local market. Regardless of how much work the property needs, there's always one action that you can take to try to generate the highest selling price.
Update your curb appeal as it is considered to be one of the top home selling mistakes. Also, prepare your home for showings, home staging makes a big difference, and it can make your home look like a "costly home." Click on this link to learn about comparative market analysis.